Today's championship game at Roxana for high school boys soccer has been moved to a 2 o'clock start due to weather
Congrats to Lebanon HS Soccer Team on Making it to the Roxana Invitational Championship Game! The game will be played at 7pm on Saturday the 26th in Roxana. They will be playing Civic-Memorial and the Athletic Boosters want to fill the stands. The Athletic Boosters are doing two giveaways: One for Students and One for all Lebanon Fans. The student dressed in the most school spirit will win the student giveaway. The boosters will be giving out attendance tickets and will draw a winner at halftime. So, when you get to the game find an Athletic Booster and get your ticket.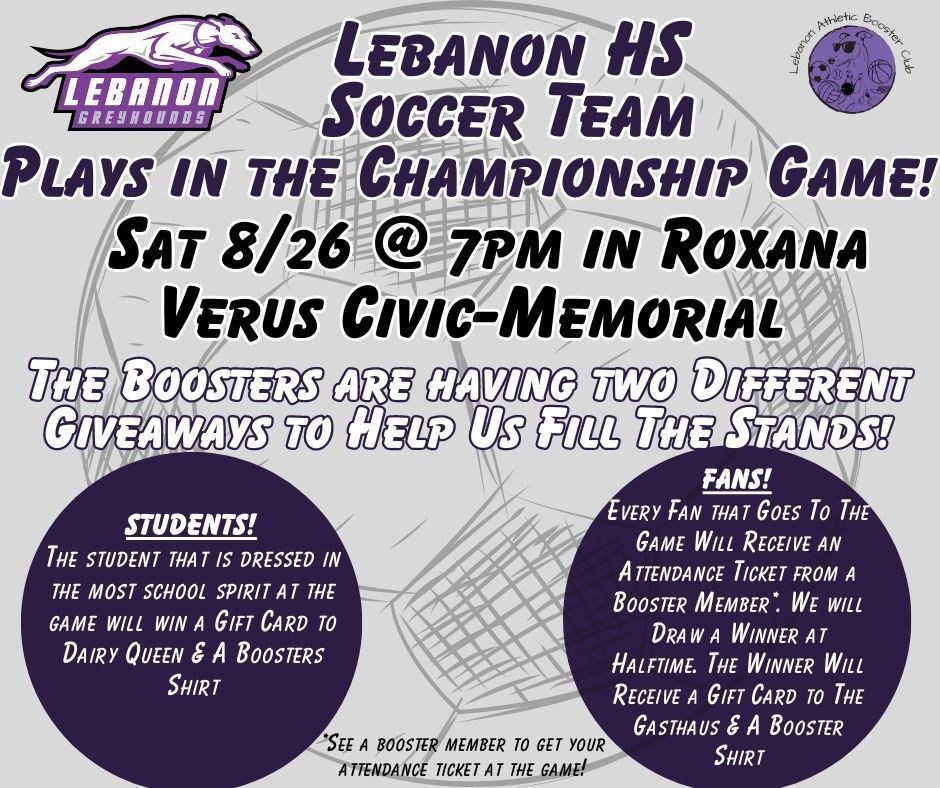 Athletic Update HS Varsity Volleyball lost at Greenville last night in a tough battle: 25-27,28-26,16-25 JV Volleyball lost at Greenville in 2 sets. We had a good loud group of fans, good job! Volleyball will play 2 teams at the New Athens Invite tonight at approximately 4:30 and then will play tomorrow morning 2 more teams in pool play starting at approximately 10:30. How they finish in their pool will determine when or if they will play a 3rd game. Good luck this weekend Greyhounds! HS Cross Country and JH Cross Country will run at Mascoutah Invite tomorrow. We have 2 JH girl runners who will participate: Ava Garbe and Holland Burress and 1 HS runner Valo Jacobson. Good luck Greyhounds! HS Soccer defeated Valmeyer last night at the Roxana Invite 2-0. That win moves them into the Championship game for the 2nd straight year. They will take on Civic Memorial at 7:00 on Saturday night in Roxana, bus time is 5:30. GO GREYHOUNDS!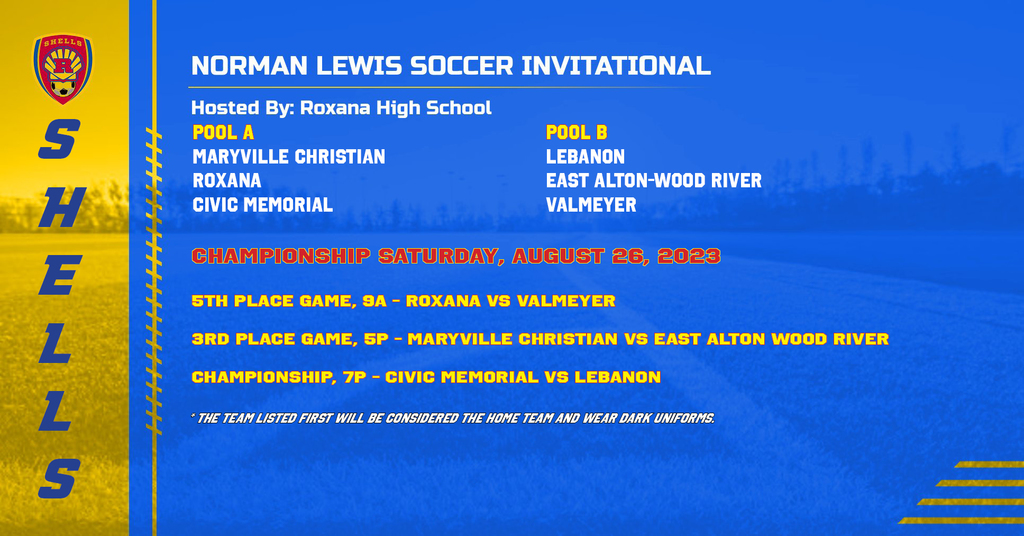 These new employees are enjoying a tour of our communities with Ross Brewer and Donna Wood.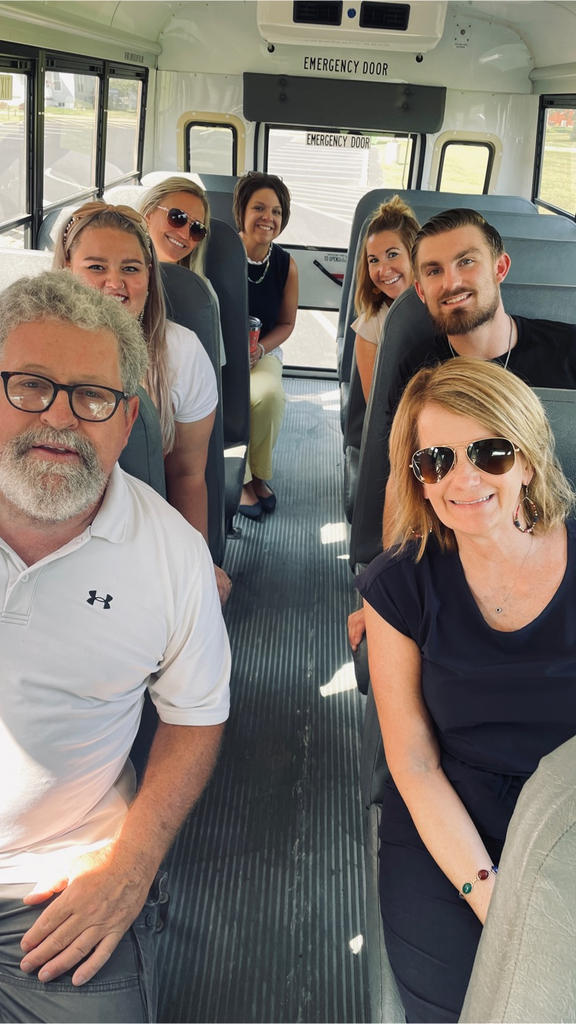 Say Cheese! High School and Jr. High Students have picture day on Thursday, September 7. Click the link to see more details about ordering and payment options. Everyone will have their photo taken for yearbook and student ID cards, even if you choose not to purchase.
https://shop.jostenspix.com/login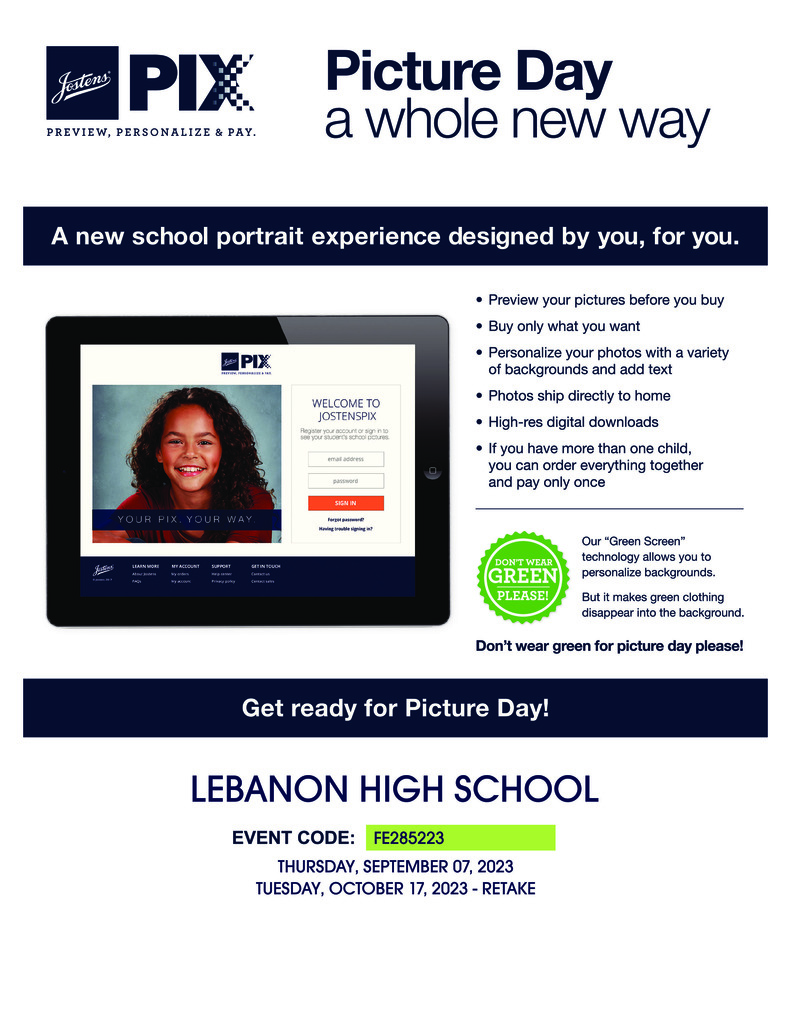 From our high school volleyball coaches: Coaches wanted to recognize players who have won their "Juice" award that is voted on weekly by the coaches and players. This award recognizes players who "bring it" to practice and games each time that week. Week 1 winner was Meadow Pier Week 2 winner was Chloe Gandy Also captains were chosen for the team and they are: Varsity: Brooke Goetter and Meadow Pier Junior Varsity: Delilah Akley, Chloe Gandy, Autumn Guyette Coaches were proud of their players and the fans at their home opener last night and they hope more and more people come out to watch these girls get better each week. Go Greyhounds!

Volleyball had their first game of the season last night. JV lost in 2 games to Patoka but showed some very good potential Varsity won in 2 games over Patoka to start their season at 1-0. It was great to see all the positive energy being shown by our coaches and players throughout both contests. Also Mr. Cruthis has to give a shout out to our Hound Pound student section! They came in dressed up and showed positive energy for our team last night. I even had 2 compliments from Patoka parents about how much they enjoyed seeing our student section being a POSITIVE influence on the game and not harassing or being derogatory towards the Patoka players and officials. So great job students! Lets see even more in the Hound Pound on Monday for Soccer and Volleyball games! Soon we will be offering a Hound Pound shirt for purchase, but we do not have a price for them just yet. I will let you know when they will be available and a picture of the design is attached

ATTENTION ALL 1ST-4TH GRADE STUDENTS!! Sign-ups for Basketball Intramurals are ready! The dates will be Tuesdays and Thursdays in September (5th-28th). These will take place after school until 4:15 in the grade school gymnasium. The cost for Basketball Intramurals is $35.00. You can pay on myschoolbucks or send a check or cash in an envelope marked "Basketball Intramurals" to your student's teacher or the grade school office. The deadline to sign-up AND pay is August 31st. To sign-up go to our website: lcusd9.org, click on the tab marked Basketball Intramurals and fill out the form --OR-- go to:
https://docs.google.com/forms/d/1RNLG49x4THBhQG73CEZ3RbIqCkqIoNXUHTs1oXhXN-A/edit
If you have any questions, please contact Lori Reinneck at:
lreinneck@lcusd9.org
or call 618-537-4423, ext. 230. Thank you!

Good morning, the juniors can register and pay ($18.00) for the PSAT/NMSQT test by August 31 with Mrs. Schorfheide. Also, students will begin to see recruiters in the commons at lunch. The Navy will be here September 5 and McKendree University will be here September 18.

Reminder that fall sports pictures are today at 1:15 Make sure jh baseball, jh softball, jh cross country, hs cross country, hs soccer and hs volleyball must have their uniforms. Our photographer will provide a link to a website for parents to purchase pictures within a few days after pictures are taken. Sean Kelley of SMK Designs will be taking the pictures, he has taken the pictures for out 8th grade and senior banners the last 2 years.

It is Fall sports picture day We will have pictures after school, starting at 1:30 for jh baseball, jh softball, jh cross country, hs soccer, hs volleyball and hs cross country today. Our new photographer will provide a link to a website in a few days to parents to be able to order pictures. Sean Kelley of SMK Designs will be taking our sports pictures this year. He has done our senior and 8th grade banners the last 2 years Pictures should be finished by 3:00 Jh baseball is not practicing today Jh softball is practicing in the hs gym at 3:00 Athletes will be with Mr Cruthis in the commons until they are picked up at 3:00 or later.
Good morning District #9. Just a reminder that today is our first early out Wednesday for PLC Days. LHS/LJHS will be dismissed at 1:15. All LHS/LJHS bus riders will be held in the commons until 1:30 at which time they will load busses. LES will be dismissed at 1:45. If you have any questions, please refer to your school offices. LES is 618-537-4553 and LHS/LJHS is 618-537-4423. Every Wednesday will be an early out for the remainder of the school year.
The Lebanon Athletic Booster Club are taking pre orders for Discount Cards. These discount cards have several local businesses. We currently have 15 businesses and waiting on responses from a few others. They are $10 each and good for one year. We hoping to have the cards by Sept 1st. If you would like to preorder one please contact Lebanon Athletic Boosters via Facebook.

Congratulations to our HS Boys Soccer team on winning their 1st game of the year at the Roxana Invitational last night 3-1 Also tonight our HS Volleyball team will play its first game of the season and it is at home. JV game will start at 6:00 Also, due to a conference recommendation we have changed our admission prices to the following for HIGH SCHOOL GAMES. Info will come out about Junior High games when basketball approaches. Adults $4.00 Visiting High School, Junior High and Grade School Students $3.00 High School Students FREE for High School Games Only Senior Citizens $2.00 Age 6 and under is Free We are also offering a sport season pass for Volleyball Family Pass $40.00 Individual Pass $20.00 Individual Senior Pass $10.00

Today's junior high baseball and softball games are canceled at Carlyle due to the heat. Baseball will practice after school in the hs gym until 4:30 today. Softball will not practice Hs Volleyball is at home tonight for their first game of the season. Come out and support the Greyhounds, game time is 6:00!

These two retirees were back at LES to sub today. You both remind us that teaching truly is a lifelong passion. Thank you! 📖🐾🍎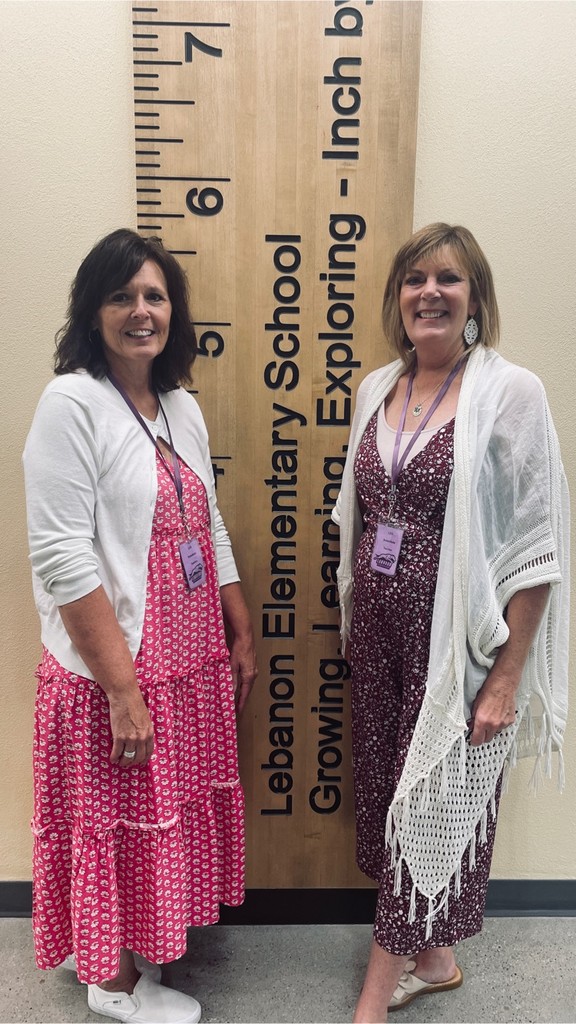 Today's home softball and away baseball games are canceled due to the heat index. Softball will practice in the hs gym from 3:00-4:00. Baseball will not have practice. HS Soccer game at Roxana at 7:00 is still on as of now.


WELCOME Greyhounds! We are happy to see you!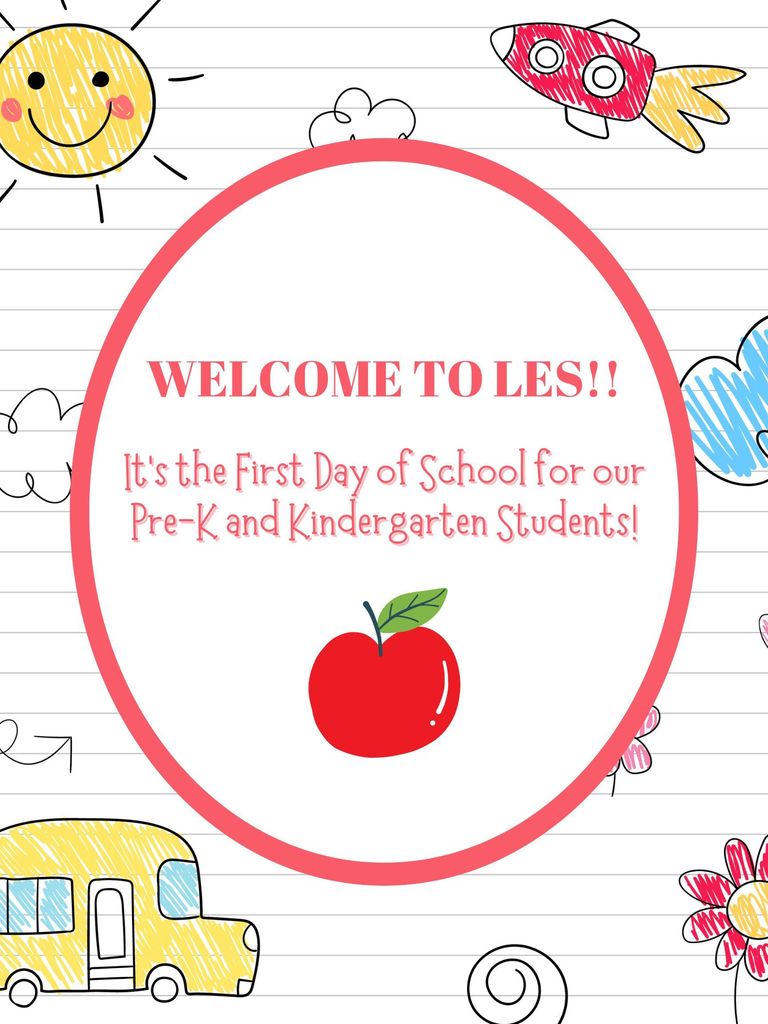 Athletic Recap and Schedule this week Jh baseball lost at home to Shiloh 20-2 and to Valmeyer 14-1 Jh softball had a come from behind victory, down 10-1 at one point to come back and win 13-12 over Valmeyer and lost at Dupo 9-3 Reminder game times and practice times could change this week or be canceled due to possible high heat indexes Schedule for this week Monday Hs soccer, season opener at Roxana Tourn vs Wood River 7:00 Jh baseball at Greenville 4:15 Jh softball home vs Marissa 4:15 Tuesday Jh baseball at Carlyle 4:15 Jh softball at Carlyle 4:15 Hs Volleyball, season opener at home vs Patoka 6:00 Wednesday ALL FALL SPORTS TEAM PICS, BRING UNIFORMS 1:15 right after school Thursday Hs soccer at Roxana Tourn vs Valmeyer 7:00 Jh Baseball home vs Breese 4:15 Jh Softball home vs Breese 4:15 Hs Volleyball at Greenville 6:00 Friday Hs Volleyball at New Athens Tourn vs Red Bud and Okawville 4:30 Saturday Hs and Jh Cross Country at Mascoutah Invite 8:00 am Hs Volleyball at New Athens Tourn, game time approximately 10:30am Hs Soccer at Roxana Tourn TBA