Here are our LES Purple Pride Winners! We wear purple and/or Lebanon gear on Fridays to show our school pride.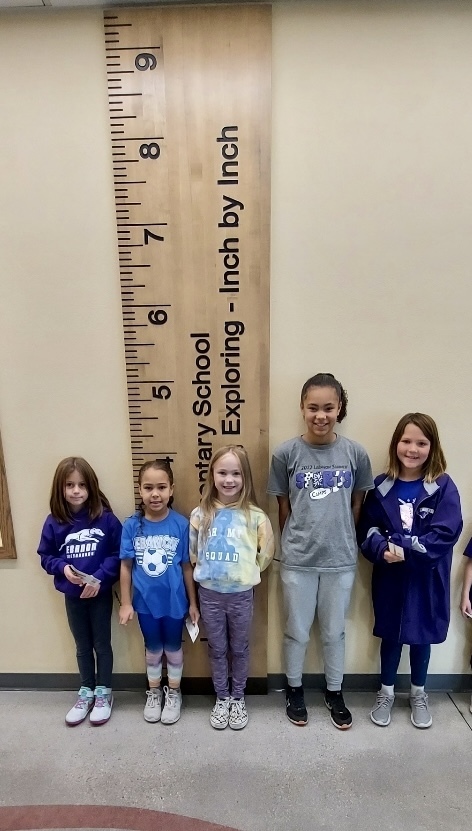 Friday and Saturday Athletic Events and Thursday night recap Friday HS Girls basketball 1st HOME GAME 6:00 vs Valmeyer, come out and support country theme night! Saturday HS Girls basketball home vs Sandoval, 11:00 AM Thursday Night recap HS Varsity and Junior Varsity Boys Bowling lost at Wesclin JH Girls 8th grade and 7th grade basketball teams lost at Albers JH Boys 8th grade lost at home vs Albers 43-18, JH Boys 7th grade lost at home vs Albers 43-5

Tuskegee Airmen Scholarship - This is a $1,500 scholarship for high school seniors and based on academic performance, financial need, two themed essays, and returning the application before January 23, 2023. Applications are in Mrs. Schorfheide's office or at jschorfheide.weebly.com or in Google Classroom-Class of 2023.

Congratulations to HS soccer head coach Cameran Keepper for being named the "Soccer Person of the Year" for Section 12 of the Illinois High School Soccer Coaches Association. He was nominated because of his diligent work over the years with our town youth soccer programs, getting a junior high program started at the school and for turning around a soccer program over the last 4 years that has gone from 1 win to 12 wins and a share of the conference championship this past season. Congratulations Coach Keepper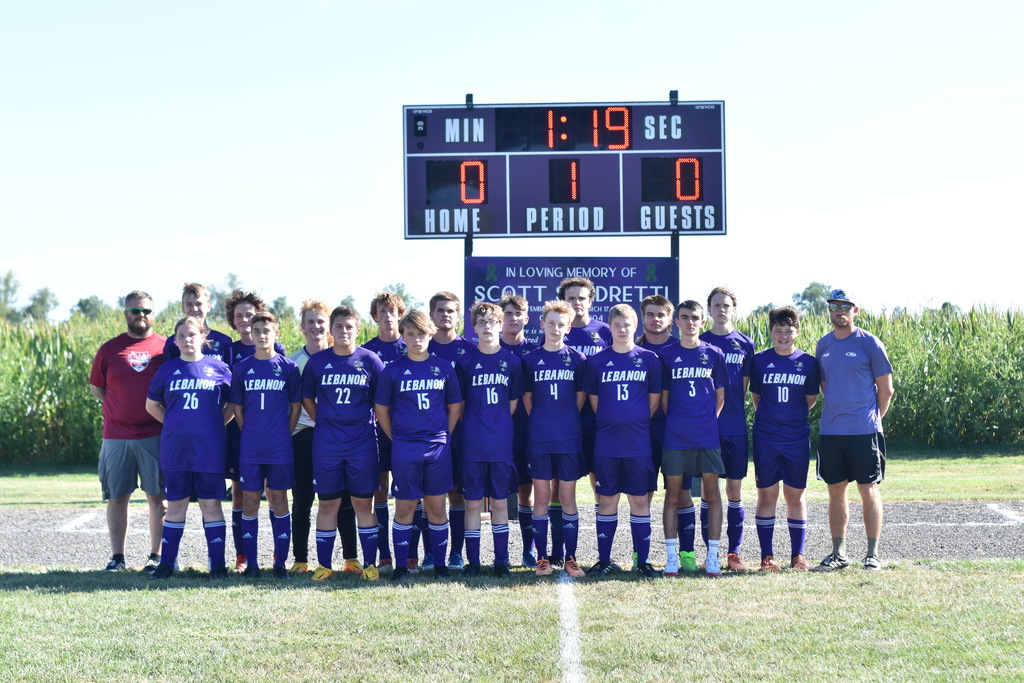 Athletic Events Reminder and Recap Today Fall Sport Athletic Recognition tonight starts at 6:00, doors open at 5:30 in the high school gym. Thursday Winter sports pictures will be taken in the hs gym at these times and must have their uniforms 8:45 HS Cheer 9:00 HS Boys and Girls Bowling 9:15 HS Girls Basketball 9:30 HS Boys Basketball 9:45 JH Cheer 10:00 JH Girls Basketball 10:15 JH Boys Basketball Tuesday Night Recap JH girls basketball lost their JV and Varsity games at Germantown JH boys basketball lost their JV game at home to Germantown, but the varsity team defeated Germantown in a come from behind win 39-36. HS boys bowling lost their JV and Varsity matches against Columbia
Congrats to our HS Bowling Athletes of the Week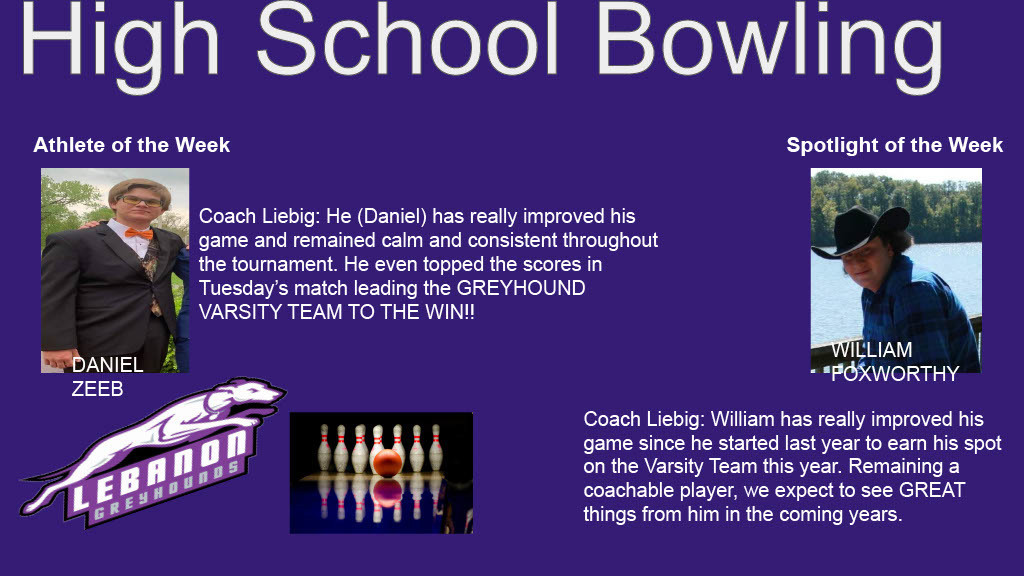 Congrats to our JrH Cheerleading Athletes of the Week!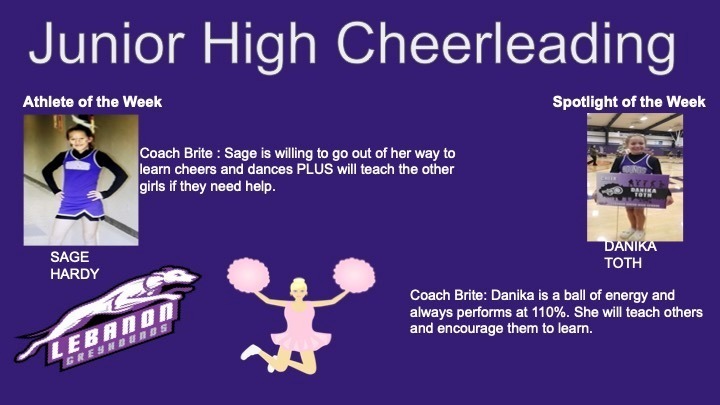 LCUSD9 Families, Devices were sent home with all students this afternoon. We are expecting to be in school tomorrow, however, we want to make sure we have a plan, just in case. Again, we are fully expecting to be in school on campus tomorrow, but there is a small chance for snow so we want to be prepared. If there is inclement weather that warrants the calling of an E-Learning day, that will be communicated as soon as possible. Teachers will communicate expectations for the day to their students through a district provided platform. But please allow me to reiterate that WE PLAN TO BE IN SCHOOL ON CAMPUS TOMORROW at this time. Thank you.
The LHS National Honor Society will be hosting a SANTA BREAKFAST on Saturday, Dec. 3, at Lebanon Elementary School. There will be 2 sessions available. 9:00 a.m. to 10:00 a.m. and 10:00 a.m. to 11:00 a.m. The cost is $10 per family. You may purchase tickets on My School Bucks under the school store option where you see Santa's picture! Deadline is December 2. Please call 618-537-4423 or email
cbettis@lcusd9.org
for questions.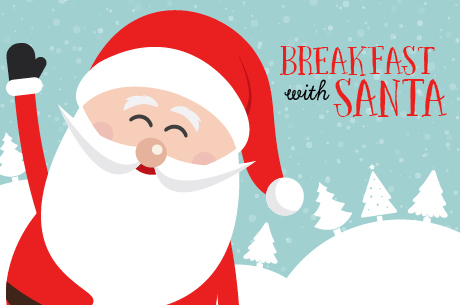 Good evening! As we head into the cold winter days, please make sure that your contact info is updated thru your student's PowerSchool account. Any information that we share, will be sent out to families with the phone numbers you provide on your student's info. If you need help with logging into your student's PowerSchool account, please contact your student's school building. LES at 618-537-4553 and LHS/LJHS at 618-537-4423. You will update the numbers by going into the Enrollment Forms and choosing the Student Contact info form.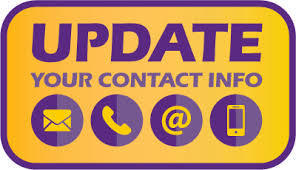 Athletic Information for this week Nov 14th-Nov 19th Monday JH Girls home vs Carlyle 6:00 JH Boys away vs Carlyle 6:00 Bus 4:45 HS Girls Bowling Practice begins-all paperwork, $60 fee and physical due HS Boys Basketball Parent/Player/Coach Meeting 7:30 in Grade school gym Tuesday JH Boys home vs Germantown 6:00 JH Girls away at Germantown 6:00 Bus 5:00 HS Boys Bowling home vs Columbia 3:00, Bus 2:15 Wednesday Fall Sports Recognition Night- HS Gym at 6:00, doors open at 5:30 Thursday Winter Sports Pictures start at 8:30 AM in the hs gym, all players need to bring uniforms- this includes JH Boys and Girls Basketball, JH Cheerleading, HS Cheerleading, HS Boys and Girls Bowling, HS Boys and Girls Basketball HS Boys bowling home vs Wesclin 3:00, Bus 2:15 JH Girls Basketball away at Albers 6:00, Bus 5:00 JH Boys Basketball home vs Albers 6:00 Friday HS Girls Basketball home vs Valmeyer 6:00 1 game Saturday HS Girls Basketball home vs Sandoval 11:00 1 game

All practices this morning for junior high basketball and high school basketball are canceled due to the unexpected snowfall we received last night

We are canceling our participation in the Collinsville high school bowling tournament this morning due to the unexpected over night snowfall making the roads unsafe this morning.


Because of a scheduling conflict I have to move our parent/player/coach meeting for hs boys basketball to Monday Nov 14th at 7:30 in the grade school gym. Please contact me if you have any questions at
ccruthis@lcusd9.org

Here are two events going on in our community.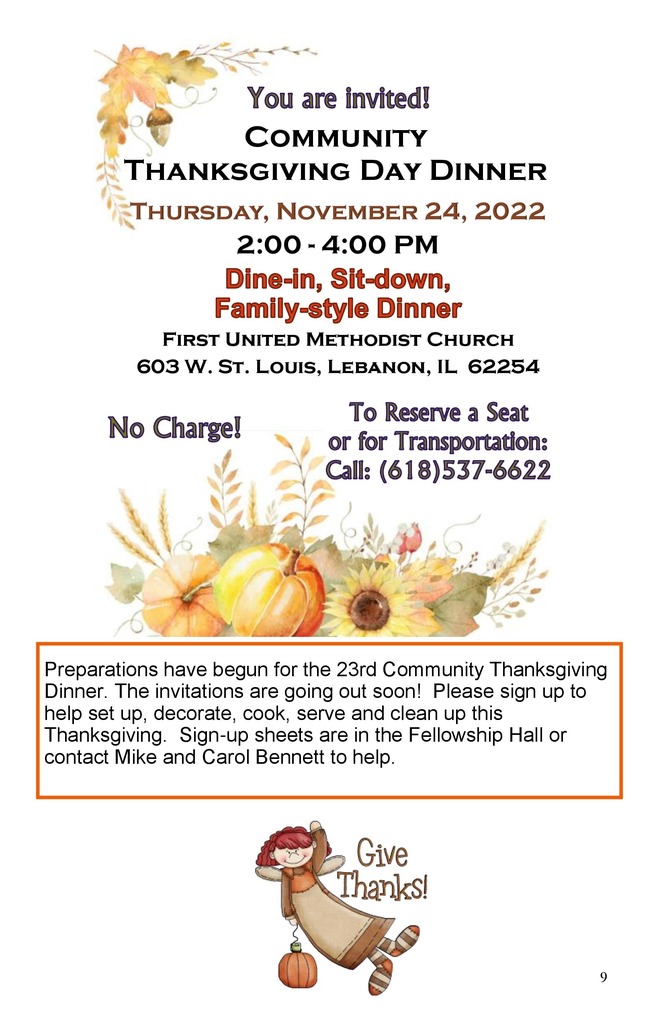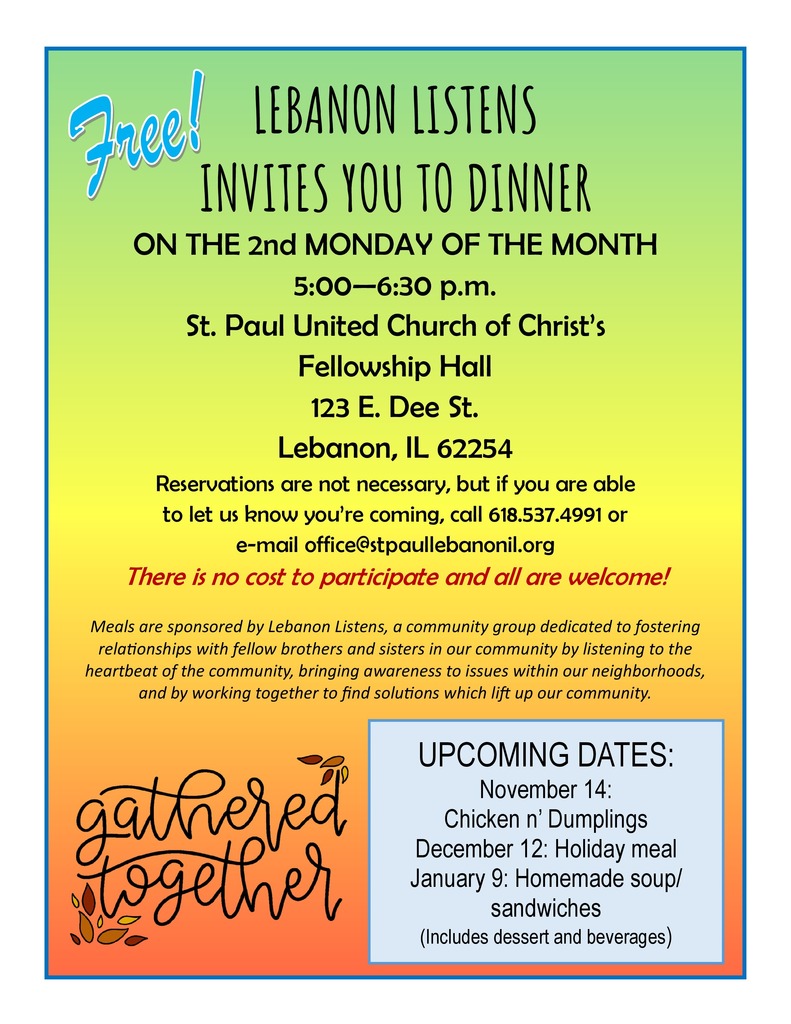 In honor of Veterans Day (this Friday), we wanted to spotlight our very own Mr. Stark who is special to our greyhound family.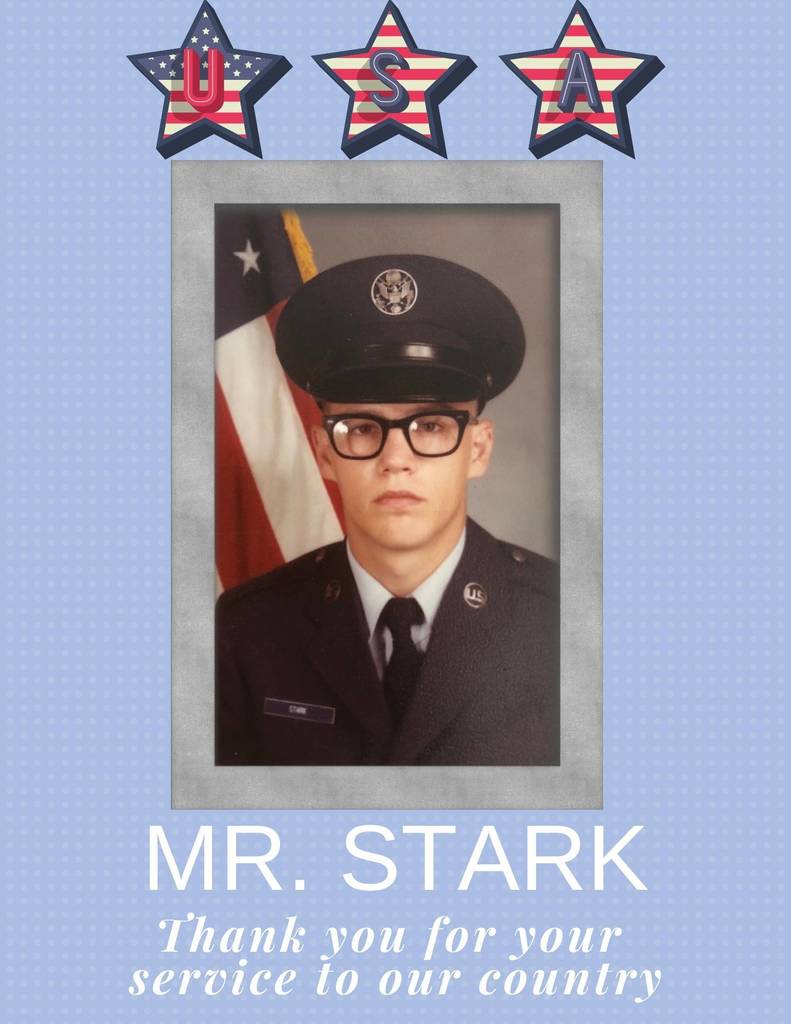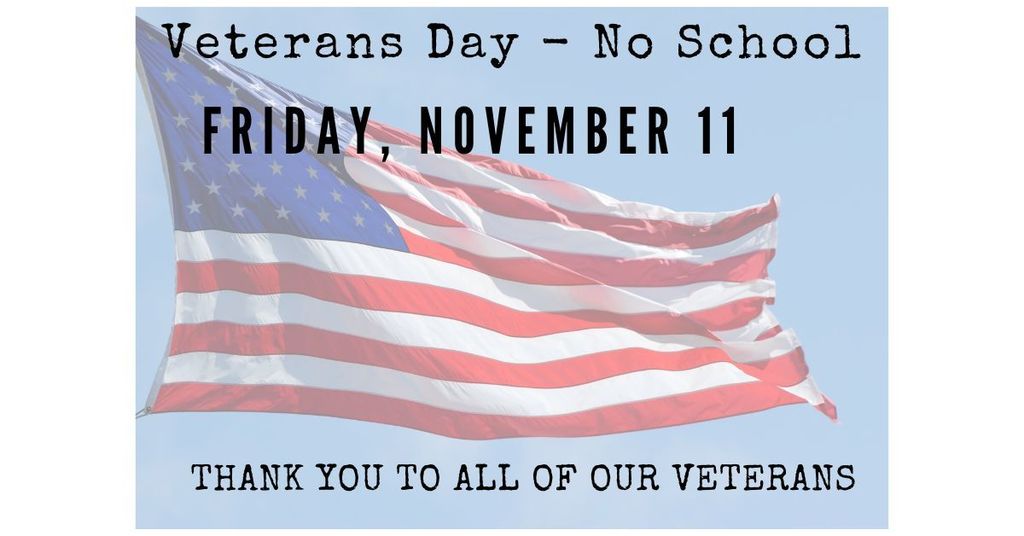 Hello. Just a reminder that tomorrow, Tuesday, November 8 will be NO school in observance of Election Day; which is an official state holiday. Please enjoy the day!
Hello. Just a reminder that tomorrow, Tuesday, November 8 will be NO school in observance of Election Day; which is an official state holiday. Please enjoy the day!