Good morning Lebanon! The band boosters have decided to take tonight's meeting back to virtual. You can join us to get all the details about our upcoming events TONIGHT at 6:30pm by clicking on the link: meet.google.com/kub-odrx-gmm.

Good Evening. We continue to monitor our Covid numbers and plan to stay in-person as much as possible. LCUSD9 has been healthier than most surrounding schools and this has allowed us to stay fully in-person. We know numbers of Covid Positive cases and quarantines may possibly increase as seen in the area. As long as we maintain an optimal learning environment we will maintain our current schedule. Having said that, we know that it may be possible to reduce schedules, do more mitigations, remote and/or close for the day. Any days that we are not in session, will be fully made up by using our emergency days that are built into our current schedule. Also, moving to 5 day quarantines as recommended by IDPH and ISBE; will help reduce staff shortages as well. Please stay flexible as we adopt the new 5 day quarantine guidelines which should be student ready by Wednesday January 12th. Additionally, know we will try to give as much notice as possible, but this new strain moves very fast. Finally, we will be adding more specific information on our web page asap. Our goal is to maintain as much in-person learning as possible. Stay healthy, Mr. Keeney

Athletic changes and scheduled games for this week Tuesday: JH boys at St Teresa postponed to Tuesday Jan 18th 5:00 6th grade game and 8th grade game HS boys basketball game at Mt. Olive, postponed, no make up date yet Wednesday JH girls basketball Regional at O'Fallon St Clare 6:00 Thursday HS girls basketball at Steeleville postponed, no make up date yet JH Boys basketball home vs Roxana 6:00, 8th grade night for boys basketball and cheerleading Friday HS boys basketball home vs Steeleville 6:00


Congratulations to our high school boys and high school girls bowling teams for each placing 3rd at the Show Me Bowling Tournament this past Saturday. Also congratulations to senior Jameson Strozier for placing 3rd as an individual.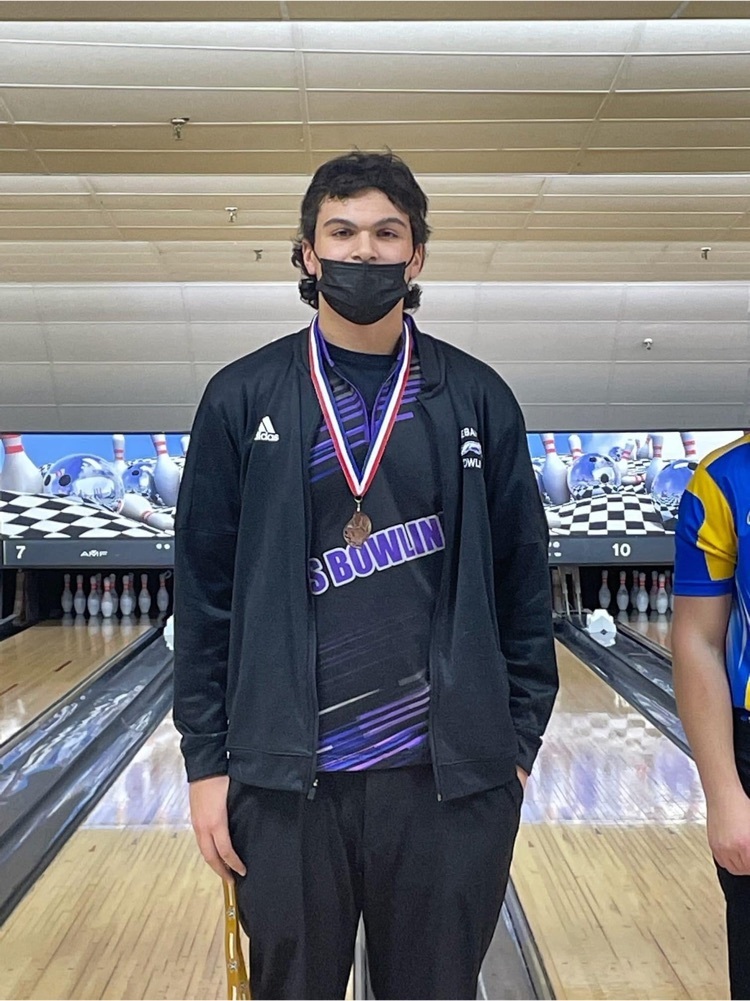 Tonight's home high school girls basketball game is postponed due to quarantine and injury of 3 players. We hope to make this game up later in the season.
ATTENTION SENIORS! Yearbook needs your Senior Photos! Please submit your 4 vertical images no later than Feb 1! Email your photos to:
kashycke2@lcusd9.org
.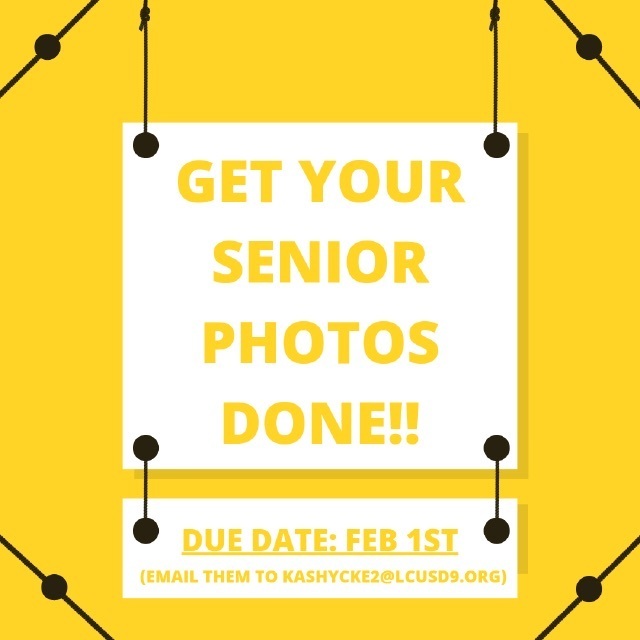 Hello. Last week the CDC released new guidance about reducing quarantine times to 5 days and other specific changes for dealing with Covid. Recently, the Illinois Department of Public Health has announced they will be following those recommendations. LCUSD9 is waiting on more guidance from the Illinois School Board of Education to release their guidance for school districts dealing with Covid and quarantine recommendations. We appreciate everyone's patience as we work with ISBE and the new guidances we hope to receive in the near future. Several of the recommendations may take us a few days to adopt due to the specific interventions and working through all the changes. Changes will be coming in reducing quarantine times but we are waiting on official word from the Illinois School Board of Education to provide us recommendations. Stay Healthy! Mr. Keeney

Tonight's HS boys basketball game has a time change. They will play in Valmeyer at 7:15 pm. Tonight's bus time will be 5:30 Saturdays HS boys basketball game time has changed to 6:00 at Sparta with a bus time of 4:45

Hello Lebanon Elementary Parents and Guardians, We have exciting news coming your way! The world famous Harlem Wizards are joining the students of Lebanon Elementary on 1-07-2022 to help us raise funds for the Lebanon Elementary with their new WizFit Challenge fundraiser and kids experience. During a two-week period, students will watch and participate in an exclusive series of six interactive video episodes led by Harlem Wizard stars Swoop and Broadway. Students will request donations for participating in the WizFit challenge. They will get fit, learn tricks, have fun, earn prizes, and be coached on character by the Wizards. In addition to all the Wizards souvenirs students will earn a great incentive for fundraising: All the students in the top fundraising class will have a fun pizza party and the runner up will have a fun ice cream party. And, the top three fundraising students will get a chance to pie Mr. Foster in the face during the graduation celebration. We're excited to see our school come together for this fundraising program!! Go Greyhounds! 💟🏀💟 To register for the WizFit Challenge click the link below: lebanon-elementary.wizfitchallenge.com/
https://drive.google.com/file/d/1Os7_Vb-ggaMbnJ9VIArc5mT2UxhNlf_x/view?usp=sharing



Attention LCUSD9 Families: Please see attached flyer regarding Dental Safari Clinic that is being held at school on Friday, January 7th. Current dental exams are required for Kindergarten, 2nd, 6th, and 9th grades. This exam satisfies that requirement. Please note: any student, in any grade, is able to utilize this clinic. Please register online. If you are unable to register online please contact Tracie Mason for registration forms. -- Tracie Mason, BSN RN PEL-CSN
https://docs.google.com/document/d/1YZ_XMNNjV6uTg2IJv1_RLfvuOUqhHXXkxfxMwJz6_wA/edit?usp=sharing

Athletic changes for this week Today- HS bowling at Mater Dei canceled Today HS Boys Basketball at Mulberry Grove rescheduled to Feb 9th Today- JH girls home game 8th grade night, only 1 game at 6:00 in HS gym Wednesday- HS girls basketball home game with Bunker Hill-postponed. Wednesday-JH girls will play Carlyle home 5:00 Thursday- HS Girls home game with Valmeyer postponed

Lebanon Junior High volleyball will start on January 10 with open gym workouts for all non-basketball players. We will workout in the elementary gym from 5:00-7:00pm Monday-Friday. Please make sure all forms and physicals are in the office before Monday, January 10 if you wish to participate. You will need a water bottle with your name on it, knee pads, and a mask. I look forward to working with you this volleyball season.

This is a reminder that the handbook policy states that all second semester schedule changes had to be completed by the end of the day on Friday, December 17. Changes will not be made to schedules at this time.


Tomorrow's high school boys basketball game at Mulberry Grove has been move to Wednesday February 9th at 6:00. HS boys will practice tomorrow in the grade school gym from 3:30-5:30

Thursday January 6th we will have our parent/player/coach meeting for girls junior high volleyball at 7:00 in the Lebanon elementary gym. 5th thru 8th grade girls are eligible to tryout. In order to tryout, all athletes must have a current physical on file, and all athletic paperwork filled out and turned in to be able to participate in tryouts. Athletic Paperwork can be picked up in the high school office and the elementary office. It can also be filled out at the meeting on Thursday and turned in to the athletic director that night. Practices will begin Jan 10th, girls currently cheerleading or playing basketball must attend their current sport practices/games and then they can go to any volleyball practices that do not conflict. Contact Coach Jeannette Schorfheide if you have any questions at
jschorfheide@lcusd9.org