Luke Hatten ends his phenomenal season as a two time state medalist! Hatten took 5th in the shot put and 3rd in the discus at the IHSA State Championship yesterday. Congratulations, Luke!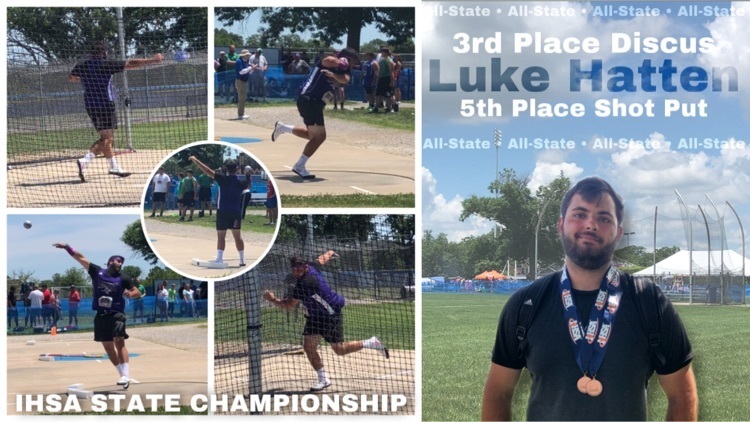 Congratulations to Luke Hatten! Luke placed 5th at State in shot put today.

REGISTRATION HELD FOR LEBANON DIST. #9 ONLINE REGISTRATION FOR 2021/2022 – Online registration for the 2021/22 school year will begin on Monday, June 21, 2021 and will end on Friday July 2, 2021. ALL students will be registering online this school year. You will be able to actually log-in to your student's information and make updates, including being able to add attachments for proof of residency or copies of physicals. All athletic forms will be available during this time as will bus sign-up and you will be able to pay book fees, tech fees, class fees, sports fees, PE Uniforms and lunches all online through MySchoolBucks.com. Please do not hesitate to ask questions or ask for help! LES – 618-537-4553 Ann-Marie Vandeloo -
amv@lcusd9.org
LJHS – 618-537-4423 Kacee Floyd –
kfloyd@lcusd9.org
LHS – 618-537-4423 Nikki Waters –
nwaters@lcusd9.org
Items Required for Registration Proof of Residency: 1. The first form of "Proof of Residency" should be a - Most recent property tax bill and proof of payment (cancelled check or Form 1098) - Mortgage papers (homeowners) - Signed and dated lease and/or proof of last month's payment (cancelled check or receipt (renters)) - Letter of residency from landlord in lieu of lease 2. The second and third form may be one of the following: - Driver's license showing current address - Vehicle registration showing current address - Voter registration showing current address - Most recent cable television and/or credit card bill with current address - Current public aid card with current address - Current homeowners/renters insurance policy and premium payment receipt - Most recent gas, electric and/or water bill - Current library card - Receipt for moving van rental - Mail received at new residence Certified Birth Certificates: Required for all students new to the district Health Forms: Illinois Health Physical Form Students new to Illinois must have a physical completed on a State of Illinois Health Physical Form. All Pre-K, Kindergarten, 6th, and 9th grade students must have a recent physical. (Sports physicals must be done yearly.) All students must be up-to-date on immunizations (bring shot record) Transfer Forms: Parents of all new students will be required to complete a Release of Records Form required from the last school attended. If the student is coming from another Illinois school the previous school must provide a Student Transfer Form.
From Coach Richter - We are actively looking for athletes! All are welcome to join us for our Summer training sessions- cross country is always more fun with bigger teams! You do not have to have any experience and you can run cross country while in another sport. We're also working on hosting a 5K! More details soon Feel free to shoot me a message or email 🐾 Live schedule for July (seen below):
https://docs.google.com/.../1WnwW6.../edit
...
Lebanon CUSD #9 Board of Education is looking for someone from our community that wants to fill a position as board member on the Board of Education. If you are that person and are interested in applying , please send an email to Patrick Keeney at
pkeeney@lcusd9.org
. Help in making decisions that support our students to be all that they can be! Must be 18 years old and live within the boundaries of our school district.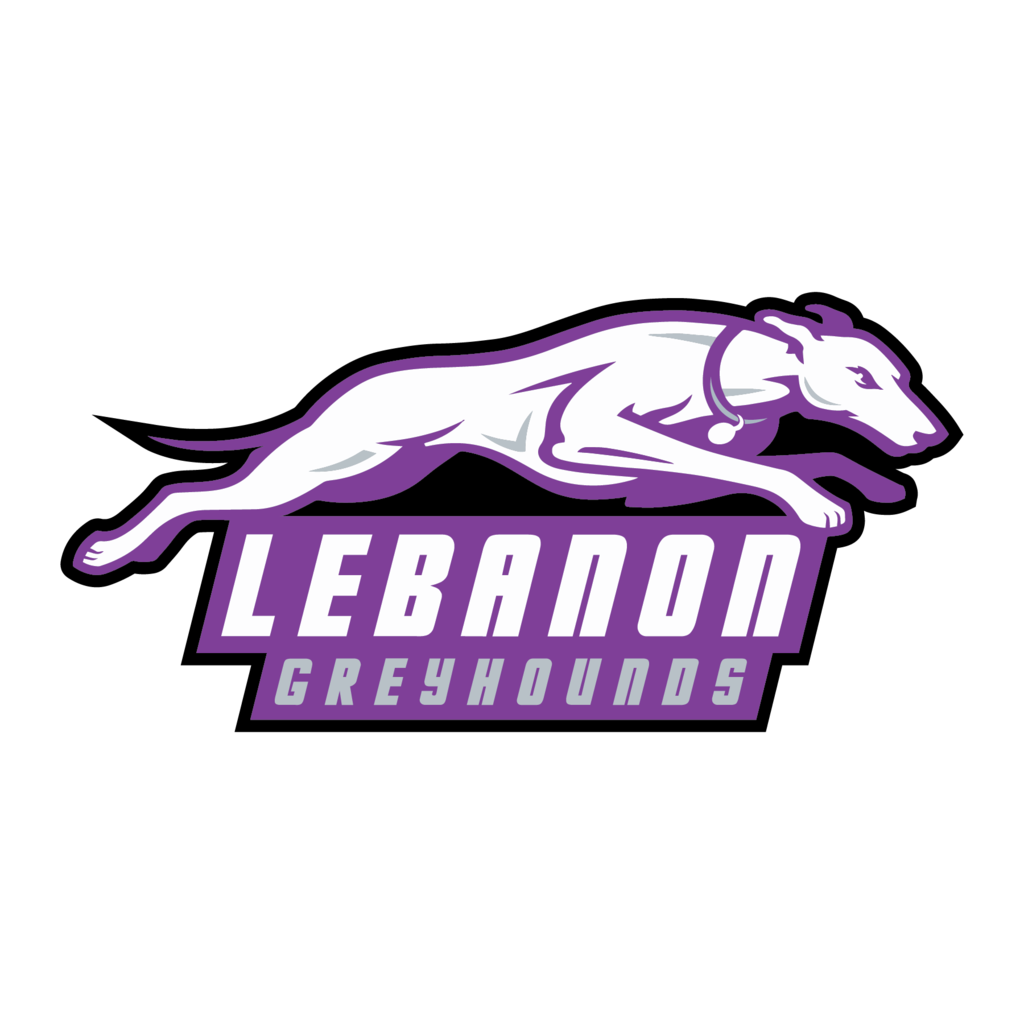 JOB OPENINGS AT LCUSD #9 - HS Head Volleyball Coach HS Head Baseball Coach JrH Head Baseball Coach JrH Asst Baseball Coach HS Asst Cross Country Coach If you are interested - please send a cover letter and resume' to Patrick Keeney -
pkeeney@lcusd9.org
by June 23, 2021.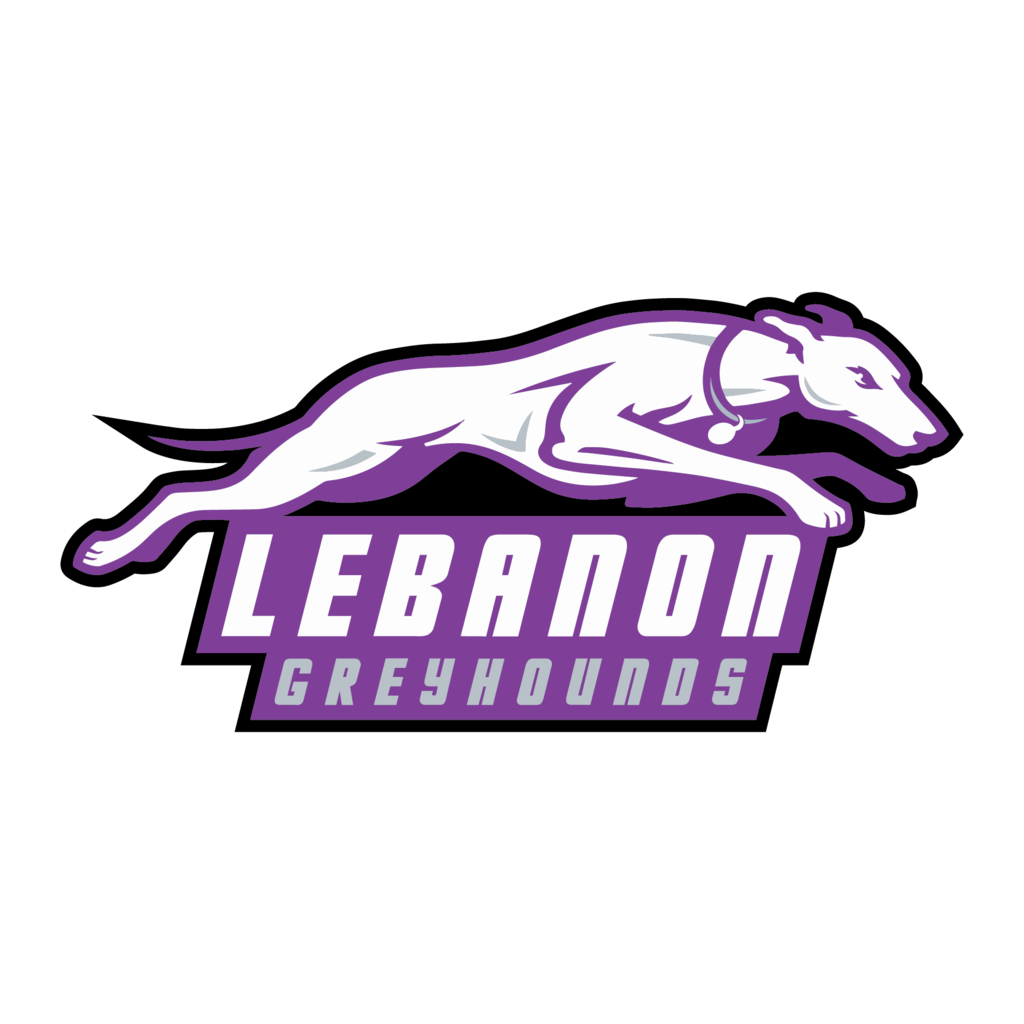 Calling all GREYHOUND fans once again - we have another STATE BOUND HOUND!! Luke Hatten will be heading to the STATE TRACK MEET tomorrow(6-16) throwing discus and shotput. We would like to wish him farewell tomorrow behind the school at 1:45 p.m. - his bus is leaving at 2:00 p.m.! If you get the chance come on down and show Luke your support! YOU CAN DO THIS LUKE!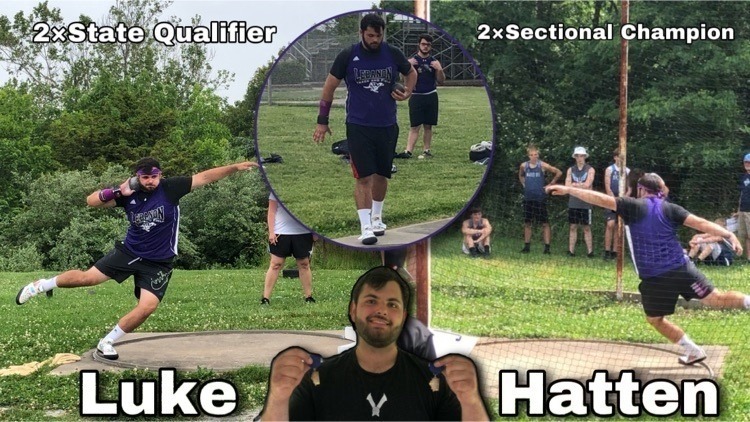 Our building principals and staff participated in the Illinois Principal's Association golf tournament. GO HOUNDS! Jasen Foster, Chad Cruthis, Glenn Stark and Jeff Teasley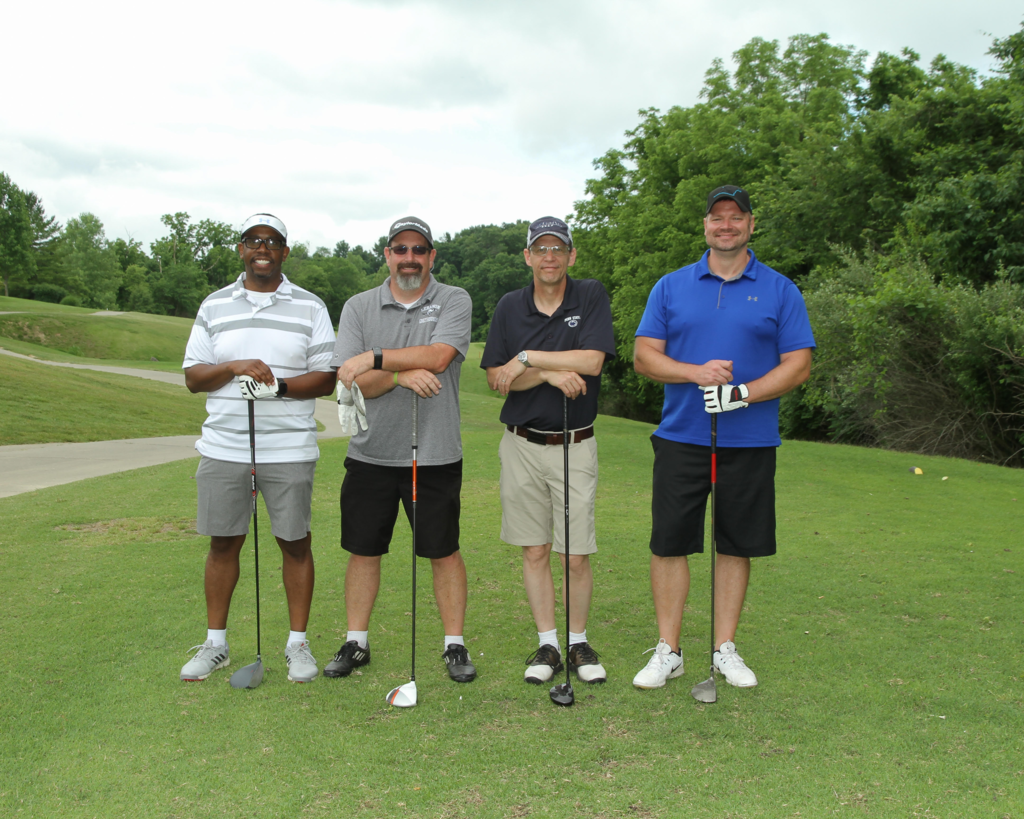 Attention softball players in grades 1 -8 Open Fields start every Wednesday from June 23 - July 28. Come on out for a fun time and work on your fundamentals. Hope to see you on the diamond soon!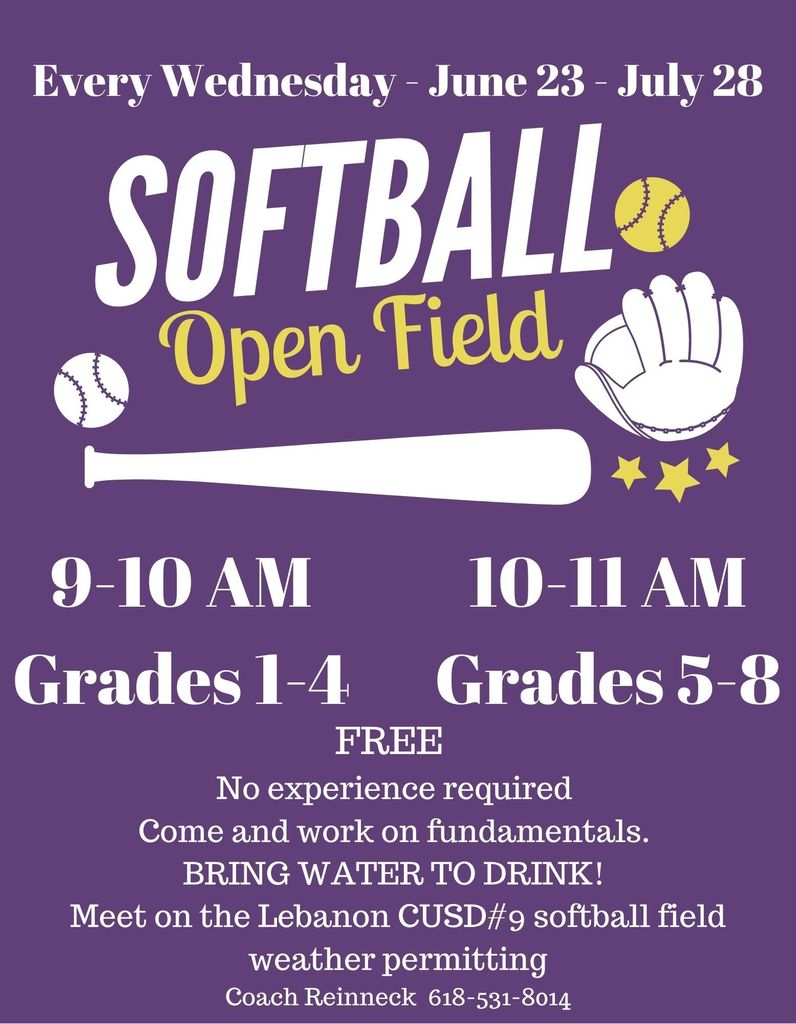 Jr. High Girls basketball skills camp for girls entering 5th - 8th grade. June 14 - 18 from 5:00 to 6:30 at the LES gym.

Luke Hatten wins both the shot put and discus to qualify for the state meet next Thursday! #GoGreyhounds🐾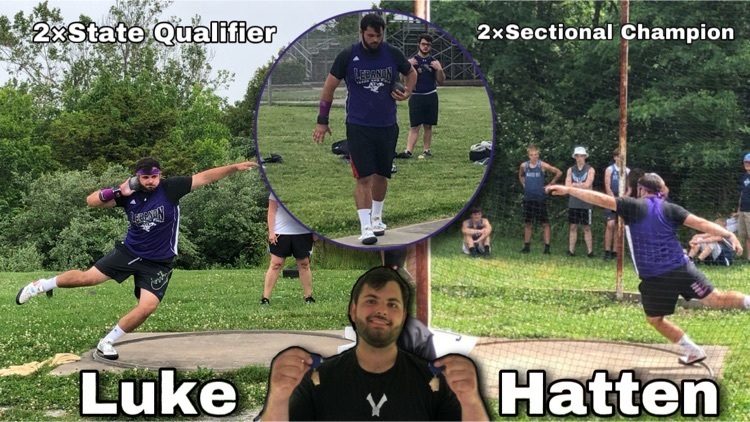 It's a great week to be a GREYHOUND! We have more STATE BOUND HOUNDS! The HS Girl's Bowling team will be bowling in the state tournament on Sunday 6-13. Best of luck to Kyndal Stark, Emily Nordmann, Savannah Webster, Skylar Mathis and Mckenna Herbert! We will be cheering the HOUNDS out of town on Saturday, June 12 at 8:45 a.m. at the square(by the water tower) as their bus leaves town at 9:00 a.m. - Hope to see you there!! Let's go ladies - YOU GOT THIS!!
WE HAVE A STATE BOUND HOUND!!! Lorena Kraemer will be heading to STATE tomorrow 6-10 at Eastern Illinois University to compete in the Discus competition at the state track meet. Come on out and help cheer Lorena on at the Square (by water tower) at 8:15 a.m. tomorrow! They will be leaving town at 8:30 a.m. We would love to see you there to show her our support! Good luck Lorena!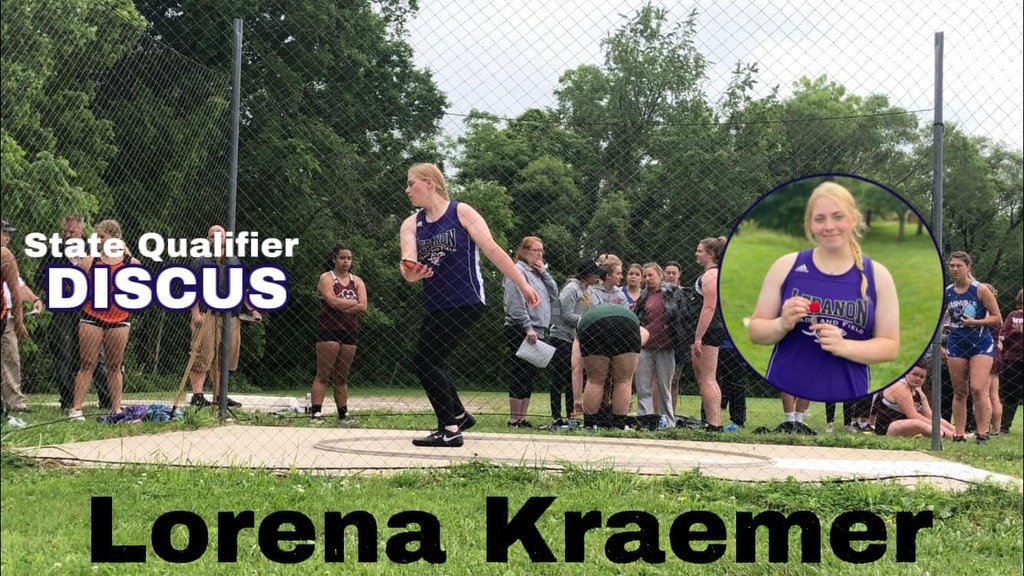 Junior high and high school volleyball players can improve their skills at the SWIC volleyball training camp.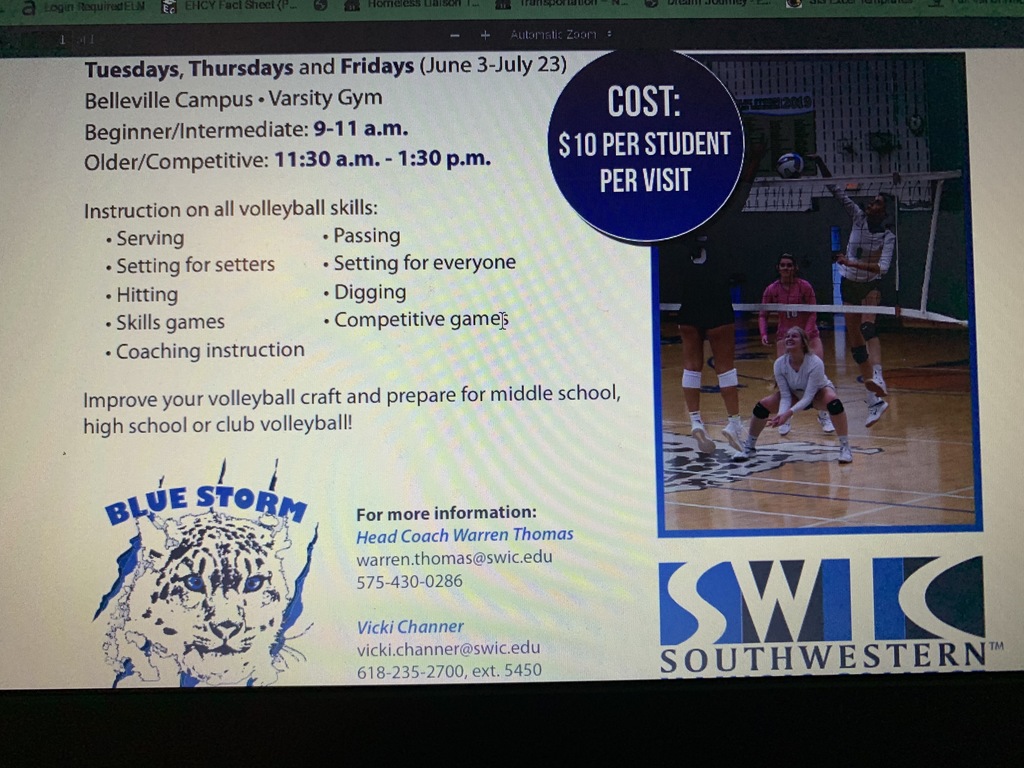 Lebanon Athletes: Be on the lookout for posts regarding open gyms, workouts, camps, and more this summer! High School (Incoming 9th-12 graders) Starting June 7: HS Boys Basketball Mondays and Wednesdays 7:00-8:30pm LHS Gym Starting June 8: HS Girls Basketball Tuesdays and Thursdays 4:30-6:00 LHS Gym Junior High (Incoming 5th-8th graders) Starting June 9: JH Boys Basketball Wednesdays 6:00-7:00pm LES Gym Jr. High Girls basketball skills camp for girls entering 5th - 8th grade. June 14 - 18 from 5:00 to 6:30 at the LES gym. Elementary (K-4th graders) Little Dribblers coming in July! More info to come. Be on the lookout for upcoming sports opportunities, camps, intramurals, and more!

Lorena Kraemer was runner up in the discus at the Sectional meet on Wednesday! She has advanced to the State track meet in Charleston, IL on June 10th!! #GoGreyhounds🐾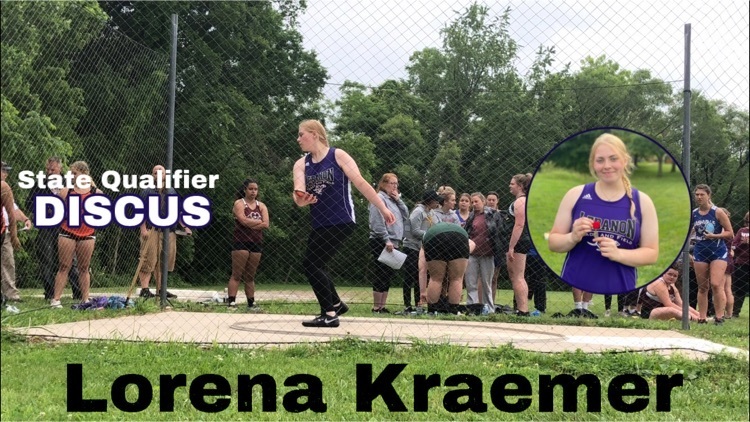 Good Morning LES Parents/Guardians! I would like to formally say thank you for an excellent school year! I enjoyed having the opportunity to meet, know, and become acquainted with you and your children. The community of Lebanon is a unique and special place. I am very excited about the future of and the potential heights that this district can and will reach. I appreciate everyone's flexibility and patience as we navigated the different challenges throughout the year. I am hopeful for a more "normal" school year in August and look forward to working with you again. Please take the next couple of months to have your student(s) rest and recharge their batteries in order to return refreshed and ready to grow academically, socially, and emotionally. Please rest assured that the staff of District 9 is not just resting on our laurels and are constantly researching, analyzing, and refining ways to better ourselves so that we can deliver the best product to our stakeholders. The education of your student(s) is not just a one-sided affair. It takes us all as stakeholders (student, teacher, family, faculty, administration) working together as a team to produce the best education for them. If you have any questions before '21-22 school year officially begins feel free to contact me either by email or calling the school. Thank you again for working with me and allowing me to grow throughout this first year of my tenure. Have a great summer! Jasen Foster, Principal LES

Attention to all students who have been enrolled in Educere, our summer credit recovery program: If you need to pick up a Chromebook from the school to complete your classes, they will be available for pickup tomorrow from 9:00-3:00 and also on Monday, June 7, from 9:00-3:00. Educere coursework is scheduled to launch on Monday, June 7th.
LJHS 4th Quarter Honor Roll - Grade 6 High Honor Roll: Joseph Corbitt, Ava Dannenbrink, Britney Davenport, Reighlynn DeMello, Noah Hendricks, Sophi Joshu, Johanna Kraemer, Kyle Noud, Savanah Pontious, Amaya Russell Regular Honor Roll: Bella Akley, Frederick Durbin, Evan Hardy, Blake Johnson, Daniel Lehan, April Ramirez, Carlee Ripperda, Cooper Roberts, Aaron Suydam, Jacob Suydam, Deion Washington, Grade 7 High Honor Roll: Kamron Daniel, Amare Ells, Lincoln Hamm, Audrey Lamm, Payton Tawney Regular Honor Roll: Collin Adams, Noah Baer, Brayson Britsch, Bryce Gager, Blake Goetter, Takira Johnson, Wade Konieczny, Hannah Monroe, Josselin Ramirez, Elliot Thurston, Grade 8 High Honor Roll – Delilah Akley, Timothy Bielong, Zora Boggs, Jack Henss, Lilly Joslin, Tina Li, Emilia Morales, Ava Schmollinger, Zachary Wilson Regular Honor Roll: Ian Cappello, Chloe-Elaine Ennor, Chloe Gandy, Holly Green, Autumn Guyette, Cole Naumann, Tyler Nordmann, Jarimiah Proctor, Isabella Rose, Lynn Shirley, Jordan Tawney, Daniel Zeeb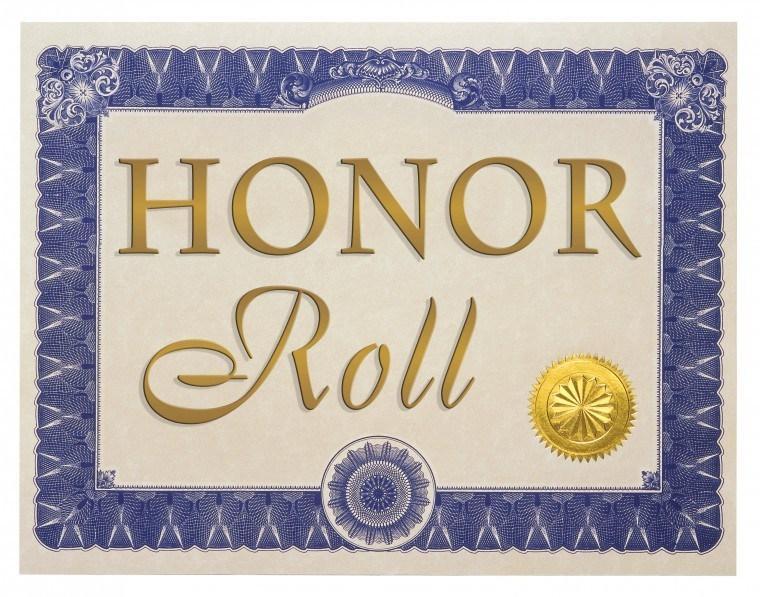 Junior High Bowlers: Hanks Bowl in Trenton on Tuesdays from 2-3. They offer two free games (not including shoe rental) everyday from 2-6pm during the summer. Coach Stark will be present on these dates: June 1, June 8, June 15, July 20, July 27, and August 3.