Sing 2 will be shown at Horner Park on Friday night at roughly 8:30pm. We plan to have movie screen just north of blue concession stand, bathrooms are near by. The event will be rescheduled for wind or rain.

Correction on the start of open gyms for hs volleyball They will start next week, not this week from 8-9:30am I apologize for putting it out that is started this week, it actually starts next week

Mrs Thole and Miss Bass were happy to see some our students today.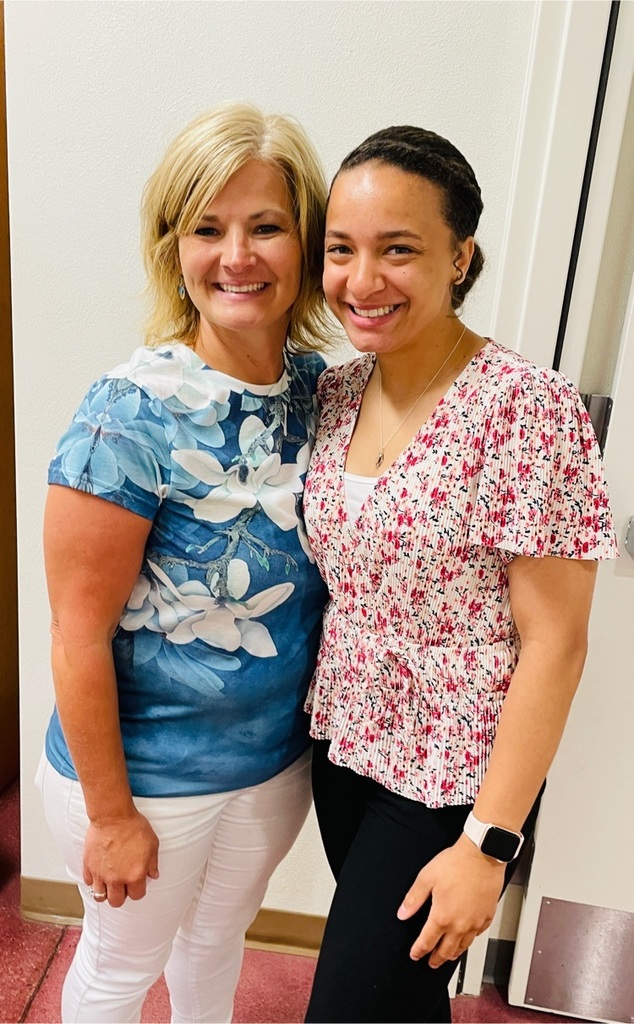 Attention high school boys wanting to play basketball this coming year. Coach Vaughn will have workouts this week from 6pm-8pm Monday thru Thursday in the hs gym. Players are encouraged to come as often as possible but coach understands if it is not possible to be there every night, but he asks that you communicate with him at
mrvaughn30@gmail.com
Let's Go Greyhounds!

For those interested in playing high school volleyball this fall, Marsha Shirley will be offering team workouts starting June 7th from 8:00 AM-9:30 AM in the HS gym. She is organizing workouts until we are able to hire a head coach for next season. Workouts will be every Tuesday and Thursday of June( June 7, 9, 14, 16, 21, 23, 28, 30) from 8:00 AM-9:30 AM in the HS Gym.

Mr. Foster shouting from the rooftop about our great students. The elementary held two assemblies this morning to award our Year End Awards. We would like to recognize the following students for "Straight A's all Four Quarters". They are: Mrs. Barnouski's 1st Grade class: Wade Arnold, Aiden Brockhahn, Josephine Casperson, Sofiah Clark-Flowers, Kayden Mueller Mrs. Davis' 1st Grade class: Barrett Baker, Adalynn Henderson, David Ruth, Steven Shirley Ms. Hawk's 1st Grace class: Emma Callison, Owen Cotts, Esabella Floyd, McKenize King, Donna Slater, Cassidy Straw Mrs. Essenpreis' 2nd Grade class: Jasiah Austin, Michael Donovan, Caroline Nelson, Maren Pier Mrs. Hurley's 2nd Grade class: Addyson Becker, Masen Davis, Isabella Granda, Korie Schwaegel Mrs. Noud's 2nd Grade class: James Kruse, Viola McElroy, Lynnora Toth Mrs. Clemens 3rd Grade class: Bishop Baker, Charlotte Ruth Mrs. Otten's 3rd Grade class: Alexander Slater, Cheyenne Thurston, Hayden Venhaus Mrs. Cornell's 4th Grade class: Marley Pier, Warren Stone-Arenas Mr. Stark's 4th Grade class: Jaxson Schrock, Zoey Tillman Mrs. Hamm's 5th Grade class: Freyja Hills, Gracelynn Redmond, Danika Toth Mrs. Wiggs' 5th Grade class: Halle Lamm, Easton Wilson Congratulations to all.

Jr. High students had a blast at their field day recently. Seventh grade won the first annual class wars spirit stick…WAY TO GO!!!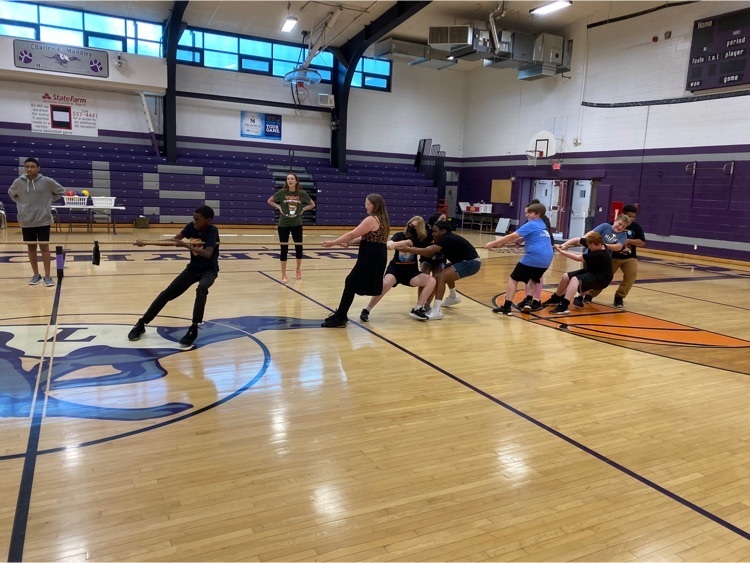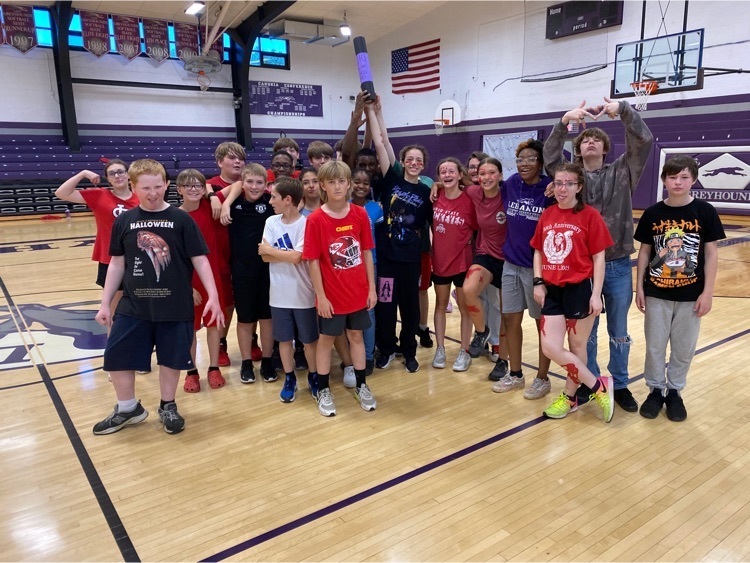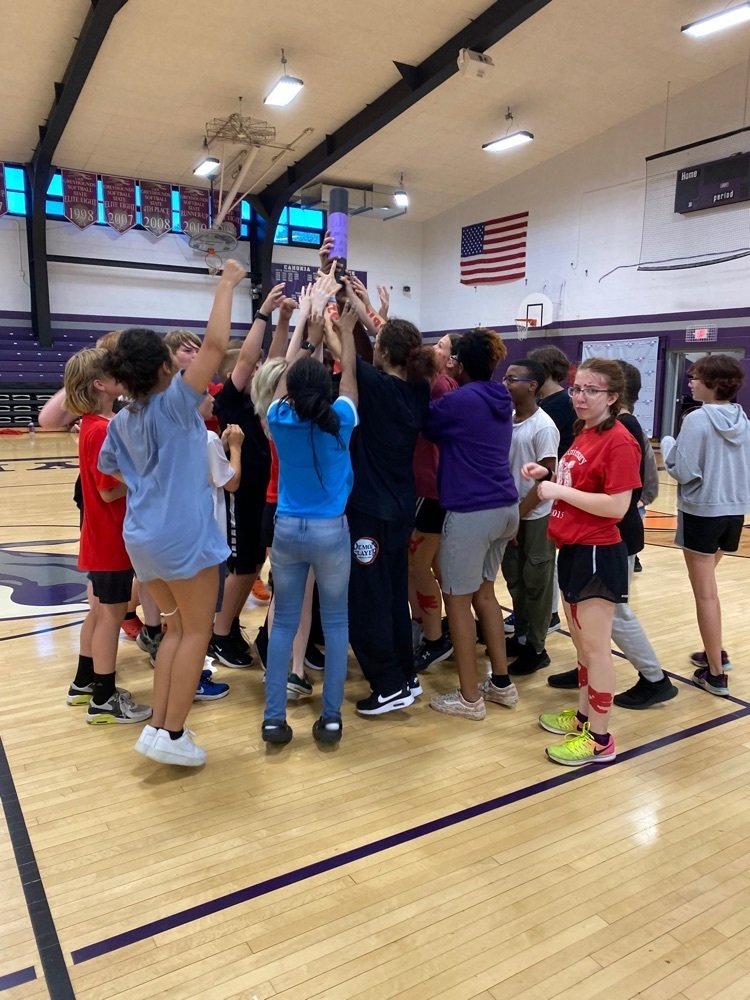 Summer Credit Recovery Information for 6th-12th graders: LCUSD 9 is offering online credit recovery coursework over the summer for high school students who need to catch up credits, and also for junior high students who need to successfully complete classes to be promoted to the next grade level, or if you have an LHS student would like to pursue additional coursework to add to their transcript. The start date for summer credit recovery classes will be June 13th. You must have information for enrollment on this form filled out by 3:00 PM on Tuesday, June 7th.
https://docs.google.com/forms/d/e/1FAIpQLSdd0PEZXaOfEYyo5bjhDvxkOw0JHFgwgq5J2hJrA0jW-N9Neg/viewform

Reminder that tomorrow is the deadline to sign up for our various summer athletic camps. If you can't pay by tomorrow, you can still sign your kids up. We just need to have payment the day camp starts. We have about 60 kids so far, our goal was 75-100, common get your kids off the couch and out from in front of the tv and video games. Even if they have never played, this is a great way to try something new for a few days! This is how we build future Greyhounds!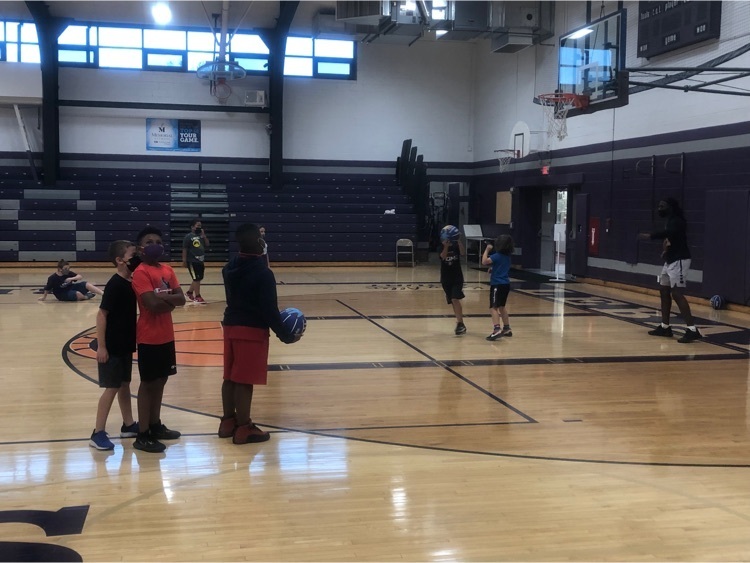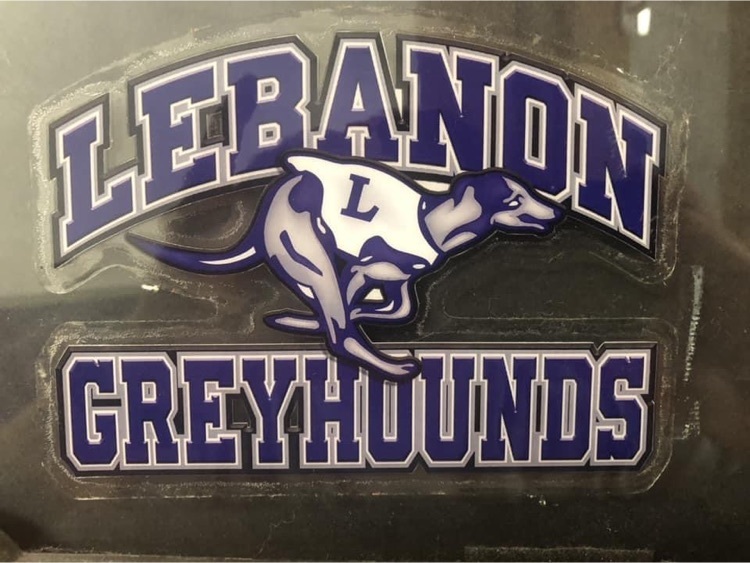 Reminders for next week: -05/30: No school- Memorial Day -05/31: LES Fun Day (please bring your water bottle) -06/01: Last day of school- 11:15 dismissal

Hey Teens! Come out and experience five days of various Skilled Trades. This in-depth program will give high school aged participants the opportunity to see and participate in hands-on activities with area apprentice schools. The program will run from 8:30 am to 2:00 pm August 1st-August 5th. Students will meet at Southern Illinois Builders Association and then take busses to the various location. For more information and to register go to:
https://scoutingevent.com/312-59531
(registration opens June 1st)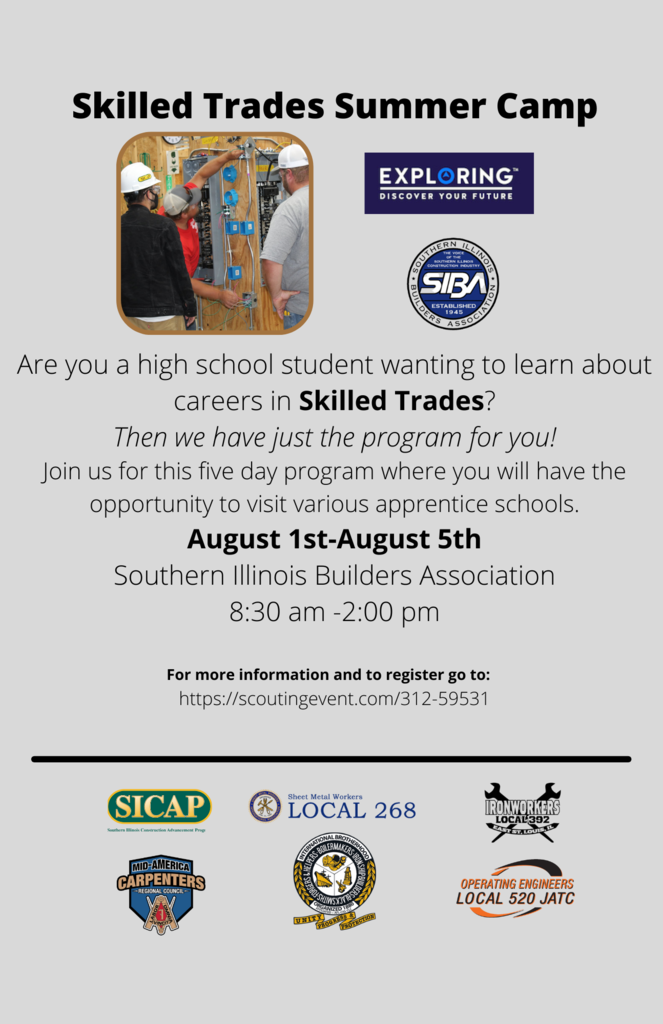 Attention: Any boys who just graduated 8th grade through current juniors that are interested in playing high school boys basketball next year, please meet with Coach Vaughn this Saturday(May 28th) at 10:00 AM in the high school gym, he will have a workout and be setting up future workouts for the summer. If you cannot attend, please email Coach Vaughn at
mrvaughn30@gmail.com
so that we have a contact list to get information out to players.

Summer sports camp sign up reminder: All sports camp sign up forms or online submissions need to be in by June 1st next week. I have attached a picture of the flyer so you can see dates and costs. You can send the sign up form in to the grade school or high school offices. You can also go to
www.lcusd9.org
and click on the summer camp sign up form and pay online if you wish. Reminder a separate form needs to be turned in for each child and multiple sports camps can be checked on that child's form. Please contact Chad Cruthis, Lebanon Athletic Director or Lori Reinneck Athletic Director Assistant at 618-537-4423 ext 230 or at
ccruthis@lcusd9.org
if you have any questions or concerns.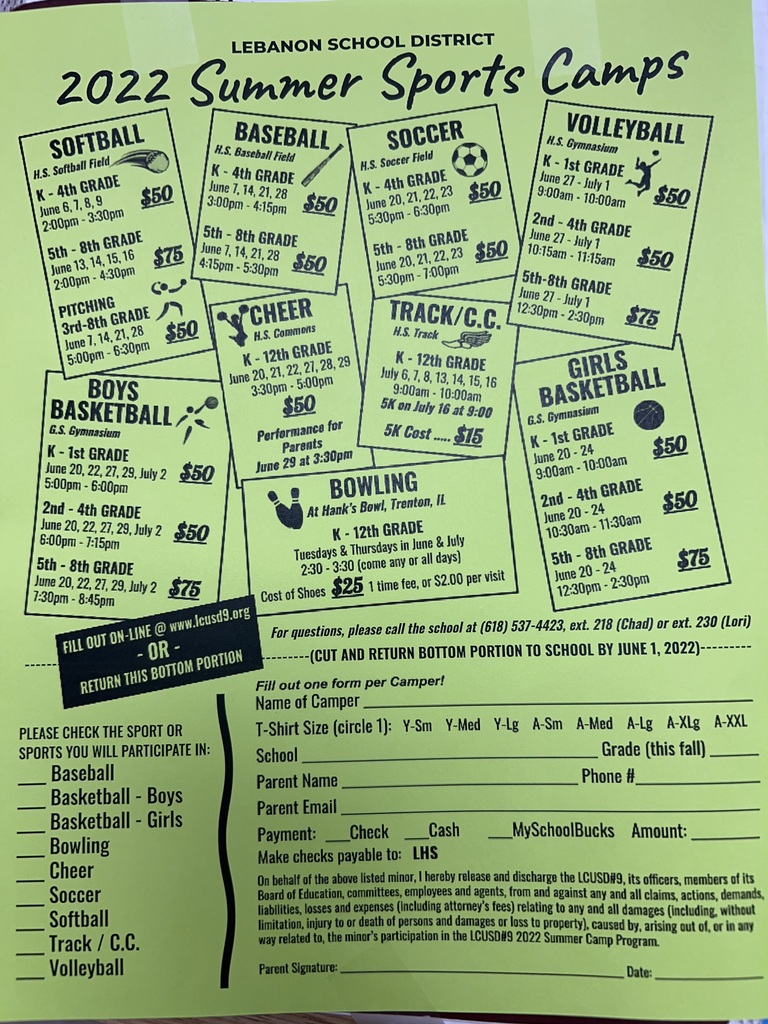 Mrs. Cornell's fourth graders solved a series of puzzles that they had to analyze. They won the game about text features with one minute to spare. Mrs. Wood wrote a grant for the Breakout EDU kits.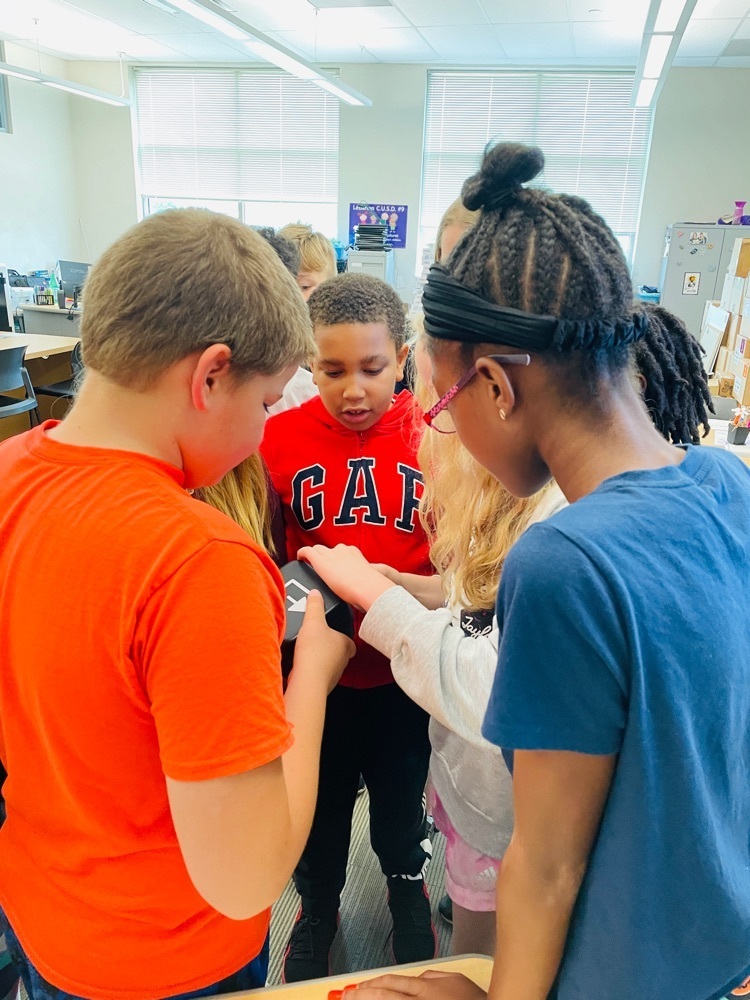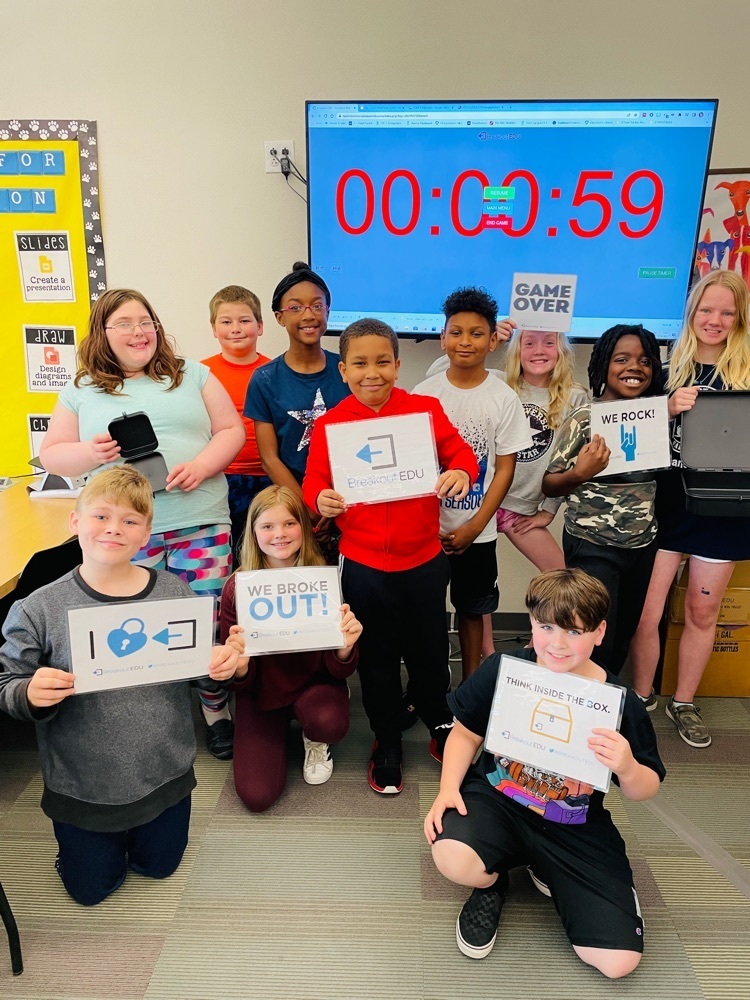 Attention 6th-12th grade students! LHS Final Exam Schedule: May 27th 1st hour = 8:00-9:30 2nd hour = 9:35-11:05 3rd hour = 11:10-12:45 (buses will pick up at 12:45; ALL students, including LJHS, who do not need to make up exams will dismiss, students will have the option of grabbing a lunch as they leave) May 31st 4th hour = 8:00-9:30 5th hour = 9:35-11:05 (ALL students, including LJHS, who do not need to make up exams will dismiss, students will have the option of grabbing a lunch as they leave) Make up Exams = 11:10-12:45 (buses will run again) June 1st 6th hour = 8:00-9:30 7th hour = 9:35-11:15 (ALL students, including LJHS, who do not need to make up exams will dismiss, students will have the option of grabbing a lunch as they leave) Make up Exams = 11:10-12:45 (buses will run again)

The application for the Summer EMT Academy with Abbott EMS in Belleville, IL is now open. Here is the link to apply:
https://careers.gmr.net/gmr/jobs/26027?lang=en-us
About The EMT Academy • Classes are Monday-Friday for eight weeks, 8:00am-5:00pm. • Students will earn $12.00 while attending class, as well as 401k and vacation time. • After the National Registry examination and acquiring their state licensure, they will earn the EMT starting rate of $18.00 per hour and health benefits. • Candidates must be 18 years of age. • Candidates must have a GED or High School Diploma.

Congratulations to our Pre-K class of 2022! We are so proud of the growth our students obtained and the confidence they have as they embark into kindergarten in August. We sincerely appreciate our teachers and staff for their efforts in making graduation a memorable experience.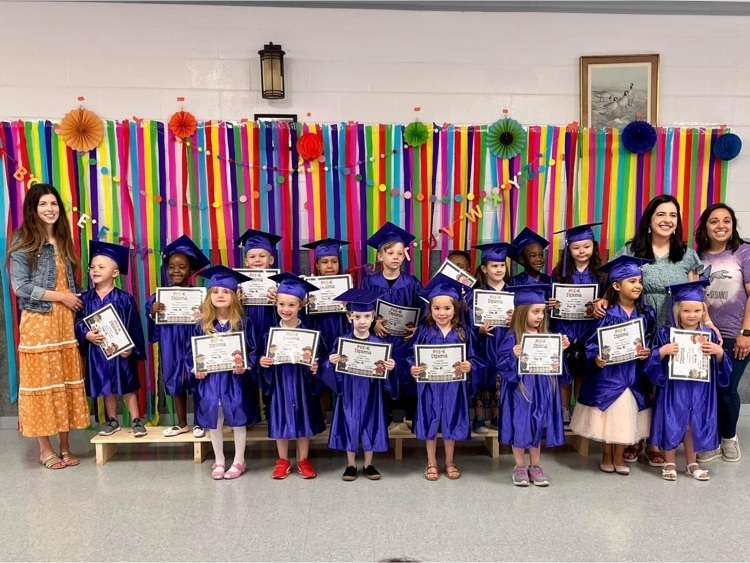 Attention 8th graders! Just a reminder that 8th grade graduation will take place at 5:00 on Monday in the LHS gymnasium. 8th grade graduation practice will take place during the school day on Monday. 8th graders should arrive for graduation through the LHS Commons doors no later than 4:30.

We are pleased to announce that we will be able to stream the high school and junior high graduation ceremonies with our new camera system that was used to stream home volleyball and basketball games for FREE! In order to view the ceremony for FREE, you must sign up for an account at
www.nfhsnetwork.com
. To sign up for the account, click on the circular person icon in the upper right corner (do not click on the subscribe button) and fill out the information for the required fields. Make sure you enter Lebanon High School-Lebanon IL as your school and it will take you to the school page where you can click on the hs or jh graduation ceremony link to view it. This is a great option for those who are not able to attend either of the ceremonies in person. I will post the link for the JH graduation on Monday May 23rd Here is the link to the HS graduation this Saturday May 21st at 1:00PM.
https://www.nfhsnetwork.com/events/lebanon-high-school-lebanon-il/evtb4105bfeb5
Remember this link will not work if you do not sign up for a free account on the nfhs network.

Our fifth graders spent the day in Chesterfield, MO at the The Donald O. Schnuck JA BizTown recently. It is a mini-city in which kids discover how the "real world" works.