Congratulations to our LJHS Students that earned Honor Roll for 3rd Quarter! 6th Grade High Honor Roll: LeAnne Bonebrake, Garrett Cotts, Zander DeMello, Airyal Gaston, Dakota Guyette, Sage Hardy, Freyja Hills, Natalie Kauffman, Halle Lamm, Ava Peebles, Delaney Reamer, Gracelynn Redmond, Henry Tilk, Danika Toth, Isis Warren, ReAnna West, Easton Wilson 6th Grade Regular Honor Roll: Amjad Adams, Aleyda Bennett, Sha'Riyah Evans, Parker Konieczny, Anissa Laktzian, Naavah Morris, Kyrie Munton, Arianny Oliva, Anthony Willmann 7th Grade High Honor Roll: Tristan Bievenue, Hillary Blasdel, Finley Toth, Brendan Dow, RJ James, Amy Li 7th Grade Regular Honor Roll: Addison Allen, Jaidin Bennett, Kassidy Cline, Addison Durbin, Alyjah McAllister, Alana White, Bricyn Young 8th Grade High Honor Roll: Bella Rose Akley, Karsyn Bertelsman, Joseph Corbitt, Ava Dannenbrink, Reighlynn DeMello, Frederick Durbin, Evan Hardy, Kyle Noud, Savanah Pontious 8th Grade Regular Honor Roll: Danielle Carnell, Dylan Gimm, Sophi Joshu, Johanna Kraemer, Cooper Roberts, Amaya Russell, Jacob Suydam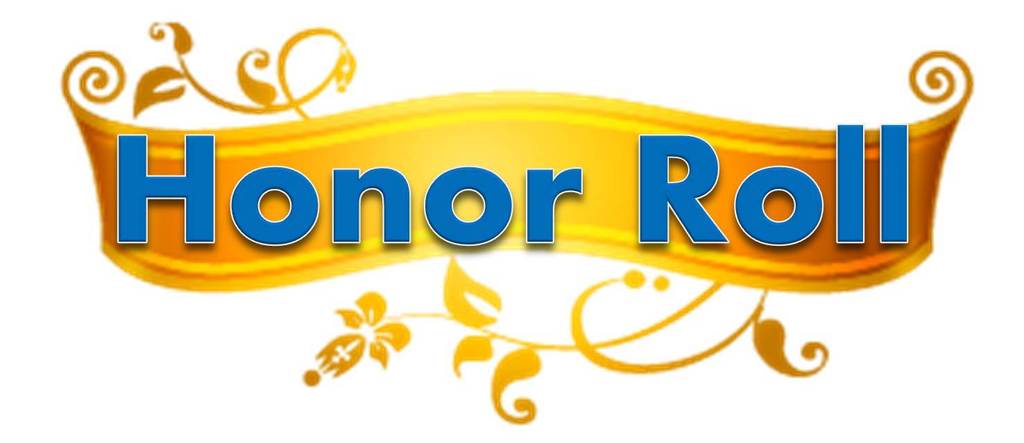 Town Hall meeting reminder for this Wednesday in the high school commons from 5:30-6:30. We will talk about the possibility of a co-op with Wesclin high school in girls basketball, girls softball, girls soccer and possibly boys and girls cross country and golf. We want to be as transparent as possible about the reasons this is being discussed and to give the public a chance to ask questions and voice concerns that they may have about this possibility. Please spread the word



Junior High Soccer starts today. Athletes must have a current physical and all athletic paperwork turned in online. The sports fee is $40. Practice will be from 3:30-5:00 each day of the week. Athletes should come prepared for the weather. We will make a decision about practices this week in regards to the rain.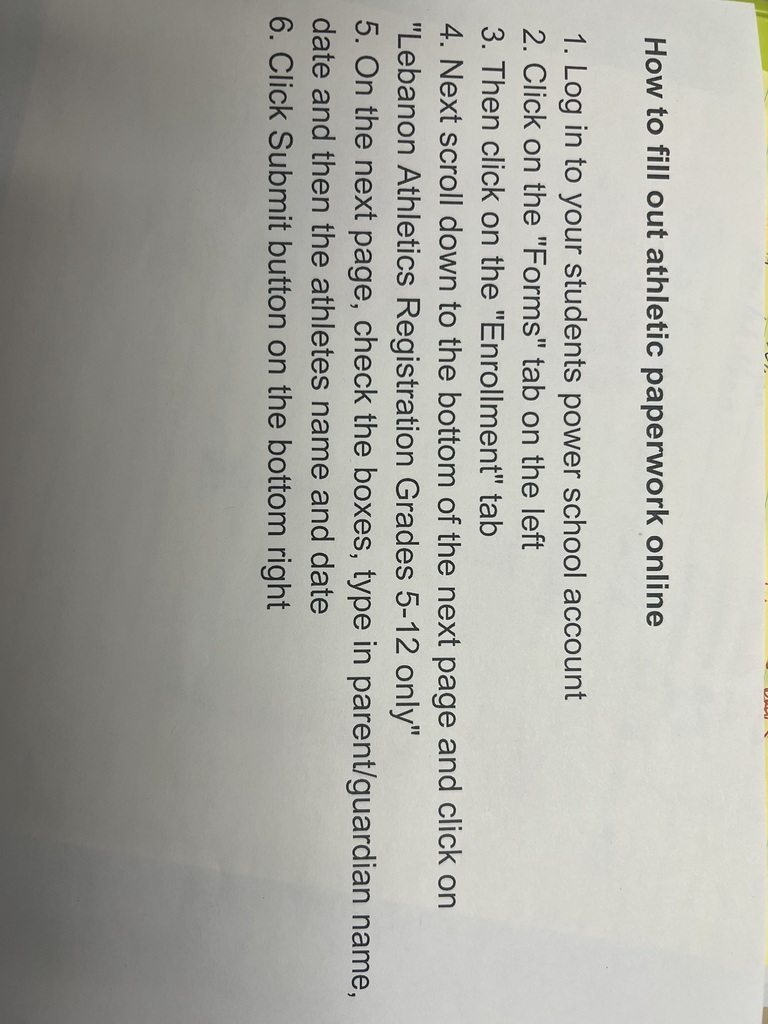 Important Athletic Announcements HS Baseball, Softball and Track will take their sports pictures with Voegele Photography on Tuesday morning at 8:30 in the HS gym. Picture packets will go home today. Junior high track and soccer will take their pictures in a couple of weeks. Junior High Soccer practice starts Monday March 20th at 3:30. All athletes going out for soccer are to report to the commons right after school to be with Mr. Cruthis. We will have a townhall meeting on Wednesday March 22nd at 5:30 in the HS gym to discuss and answer any questions or concerns in regards to a possible high school athletic co-op with Wesclin high school in girls basketball, softball, girls soccer and possibly boys and girls golf and boys and girls cross country for next school year. March 27th we will have our Winter Sports Recognition in the high school gym at 6:30. The athletic booster club will provide assorted desserts. We will recognize athletes from the following sports: HS Boys and Girls Basketball, JH Boys and Girls Basketball, HS Cheerleading, JH Cheerleading, HS Boys and Girls Bowling, JH Volleyball,
Congrats to our LHS Students that made Honor Roll for 3rd quarter! We are proud of you! Freshman High Honor Roll: Noah Baer, Brayson Britsch, Amare Ells, Bryce Gager, Lincoln Hamm, Audrey Lamm Freshman Regular Honor Roll: Collin Adams, Marquis Anderson, Blake Goetter, Zachary Miller, Connor Rawus, Kyran Sheeley, Corwin Whicker Sophomore High Honor Roll: Delilah Akley, Jayden Luna, Emilia Morales, Christopher Ragnetti, Zachary Wilson Sophomore Regular Honor Roll: Zora Boggs, Ian Cappello, Autumn Guyette, Lily Joslin, Tina Li, Caleb Mangin, Tristan Morrissey, Cole Naumann, Chloe Nordmann, Jarimiah Proctor Juniors High Honor Roll: Tabitha Bauer, Allison Corbitt, Dache Johnson, Cardin Nguyen, Meadow Pier Juniors Regular Honor Roll: Samantha Amos, Thaily Gager, Brooke Goetter, Crystian Hernandez, Tyler Hohrein, Drew Horn, Hannah Krumsieg, Ayden Mackey, Devin Vinson, Aryanna Wright, Robert Zimmerman, Laney Zuber Seniors High Honor Roll: Liza Havrylyuk, Destiny Zeeb Seniors Regular Honor Roll: Coleman Cummins, Marie DeFrancesco, Samantha Espique, Kevin Fertig, Elizabeth Kirkwood, Rino Koga, Guilherme Lyra, Lauren Magnussen, Alexia Marwa, Jasmin Starns, John Suemnicht, Ayden Wright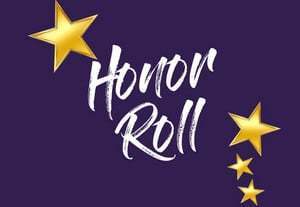 GOOD LUCK AT STATE TOMORROW!!!! JH Girls Bowling and JH Boys bowling teams will bowl at the SIJHSAA State Bowling Tournament tomorrow(Saturday) morning at 9:00 AM at St Clair Bowl in O'Fallon. Good luck to our bowlers and coaches. Go Greyhounds!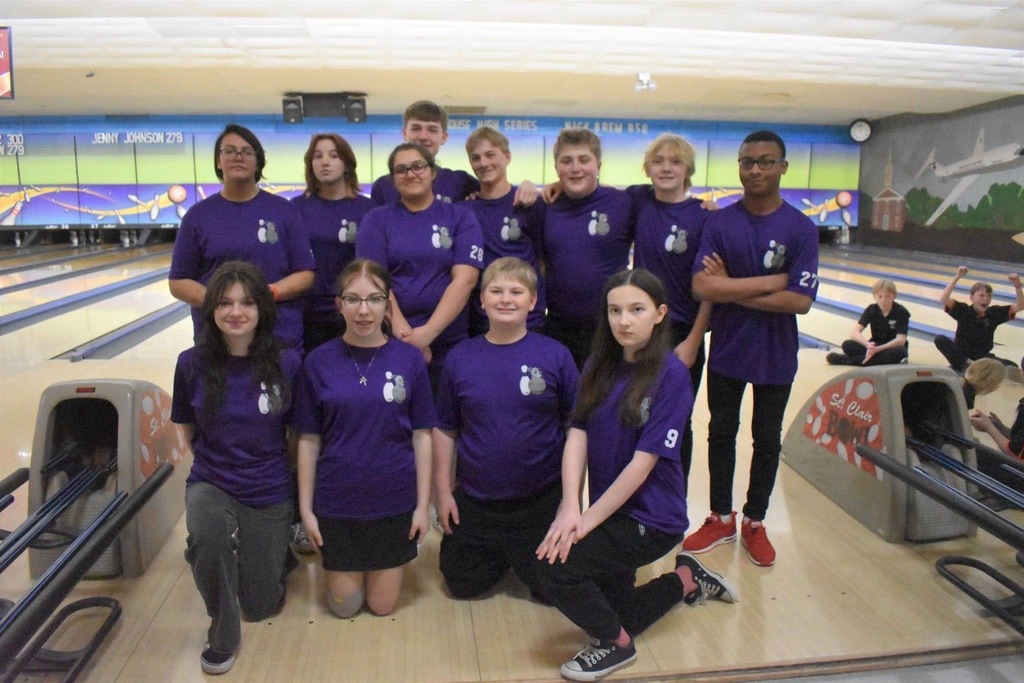 Mrs. Horn's Creative Writing class made leprechaun hats, then headed outdoors in the hunt for a four leaf clover. Once they picked their clover they had to write a paper discussing the Irish symbolism of the clover. They also taped their clovers to their essays.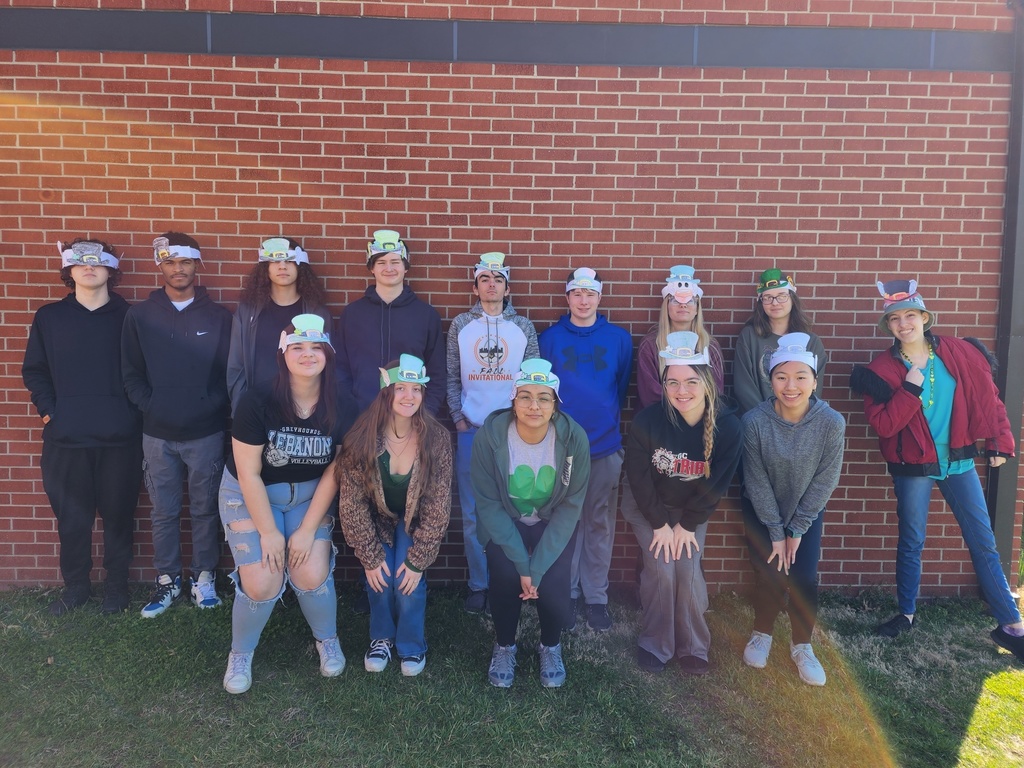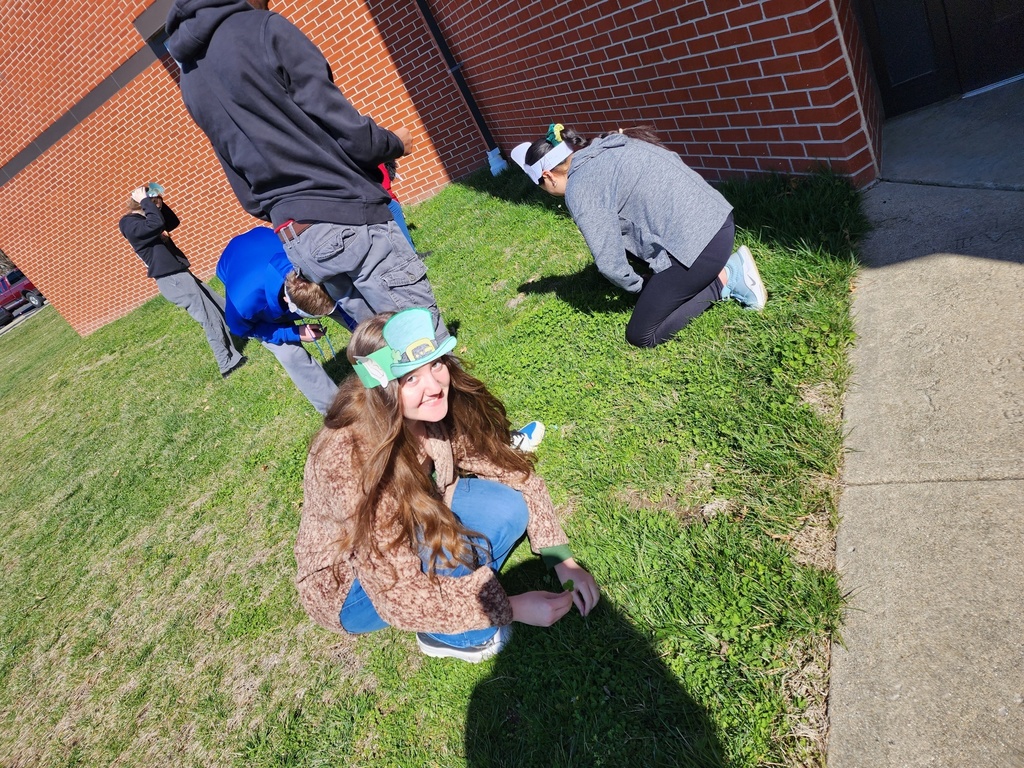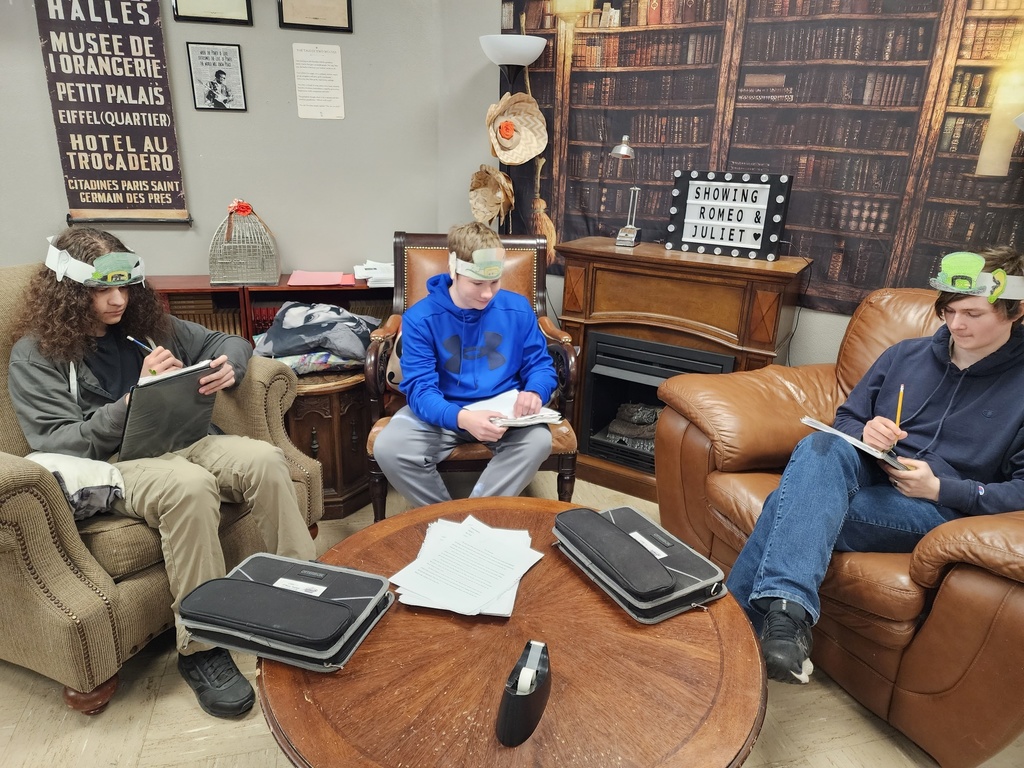 Happy St. Patrick's Day!

High School Bowling brings home a lot of awards from the Southern Illinois High School Bowling Conference Banquet this past week Boys Varsity Team place 1st in the Kaskaskia Division Girls Varsity Team place 1st in the Kaskaskia Division Individual Conference Honors 1st High Average Freddy Kittstein 4th High Average Drew Horn 3rd High Series Freddy Kittstein 1st High Game Freddy Kittstein 2nd High Average Emily Nordmann 3rd High Average Neela Missey 4th High Average Savannah Webster 2nd High Series Neela Missey 5th High Series Emily Nordmann 2nd High Game Neela Missey 4th High Game Emily Nordmann Great Job Greyhounds!

Happy Saint Patrick's Day! Hope to see everybody sporting their green tomorrow. Students will be allowed to wear their Saint Patrick's Day themed attire and hats tomorrow, as long as it does not cause a disruption to the learning environment. Remember, there is no pinching allowed here at school. Thank you. See you tomorrow!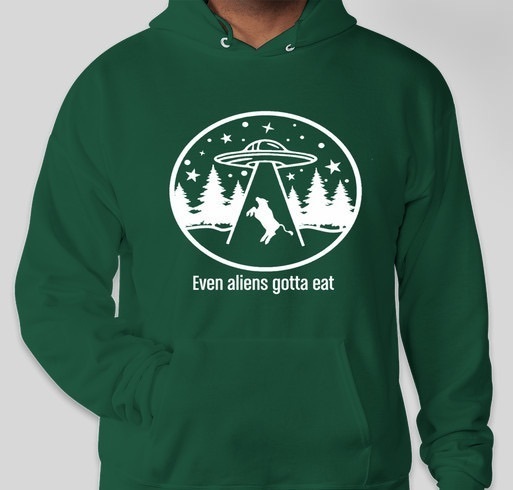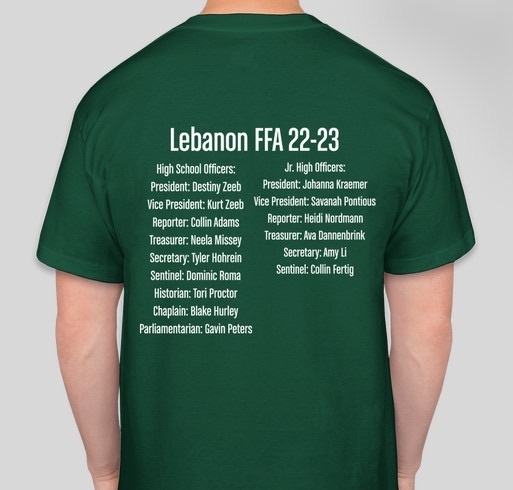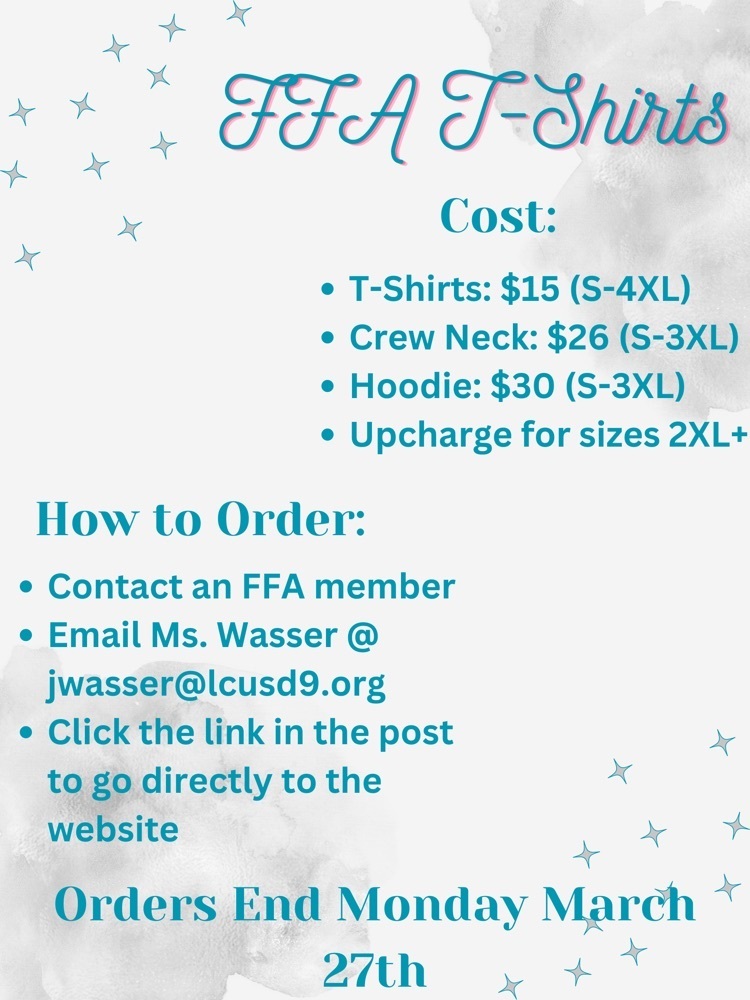 Seniors, the St. Clair County Retired Teachers Association Scholarship is available. This $1,000 scholarship is for a senior planning to attend college for the purpose of becoming a teacher. The application is posted in Google Classroom and at jschorfheide.weebly.com. You can also stop by Mrs. Schorfheide's office for a hard copy.


Just a reminder we have sign-ups going on now for our Mini Track & Field Intramurals for any 1st-4th graders interested! The dates are: Thursday, March 23, Friday, March 24, Tuesday, March 28, and Friday, March 31. It will start right after school and end at 4:15. This will be held at the H.S. track. Pick-up will also be at the track. If weather prohibits us from being outside, we will be inside the grade school gymnasium and pick-up will be at the back door of the grade school. The fee is $15.00 per student with a deadline to sign-up and pay of Tuesday, March 21st. Go to our website using the drop down menu "Intramurals" to sign up now or use the following website:
https://docs.google.com/forms/d/1EeoDZ1k4hdqpigCR7tJDz17eTnRDYZARbQJN_-Ub6Ow/edit
. If you have any questions please call Lori at (618) 537-4423, ext. 230 or email me at
lreinneck@lcusd9.org

NHS and Student Council are hosting another blood drive on Friday, March 24 from 9am-2pm in the high school gym. Anyone 16 years or older is invited to give. If you are 16 you will need a parent consent form on the day of the drive. Guests will be asked to check-in in the high school office before giving. Use the link below to sign up
https://login.bloodcenter.org/donor/schedules/drive_schedule/111395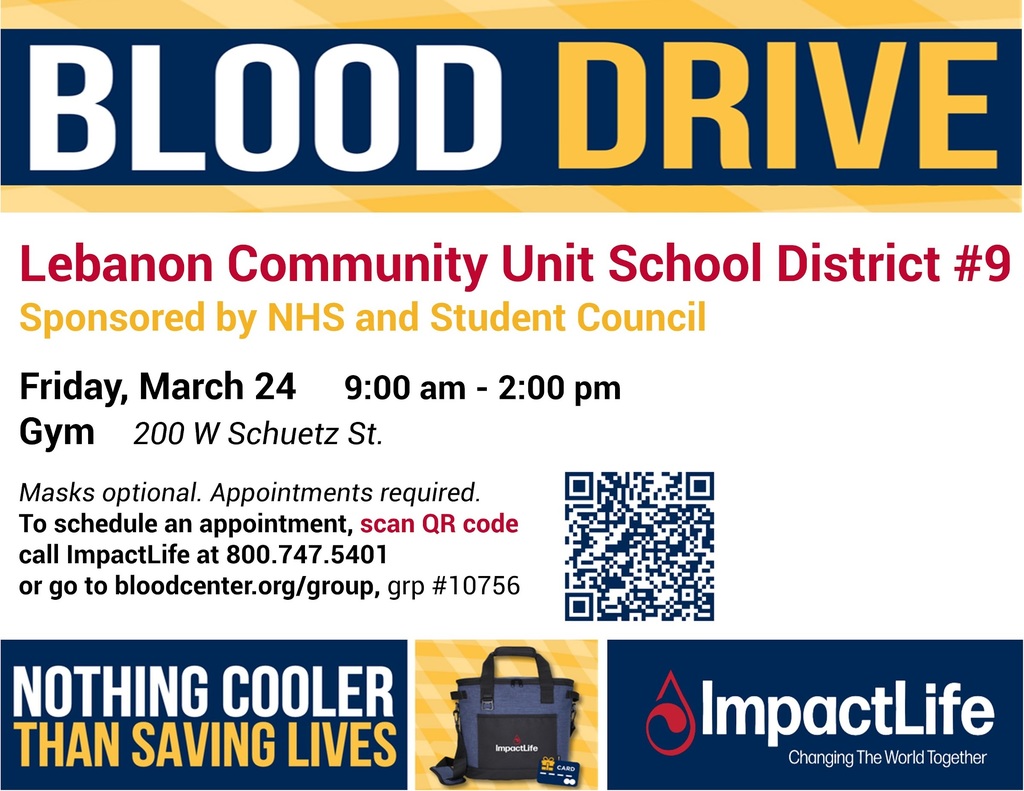 Junior High Bowling teams had quite a week this past week! Junior high girls team went down to Carterville a week ago this past Saturday and placed 2nd as a team in the Carterville Invitational. Sophie Joshu earned a 3rd place medal, Karsyn Bertelsman placed 7th and Mya Erb placed 10th! Great job ladies! This past Saturday, the girls and boys teams competed in the SIJHSAA Regional at St Clair bowl. The girls placed 5th as a team which earned them a trip to the state finals and Karsyn Bertelsman placed 4th out of 102 bowlers! The boys team is also going to state by placing 12th as a team! Great job bowlers and coaches! They will bowl this Saturday at St Clair Bowl in O'Fallon starting at 9:00 AM. Let's go Greyhounds!