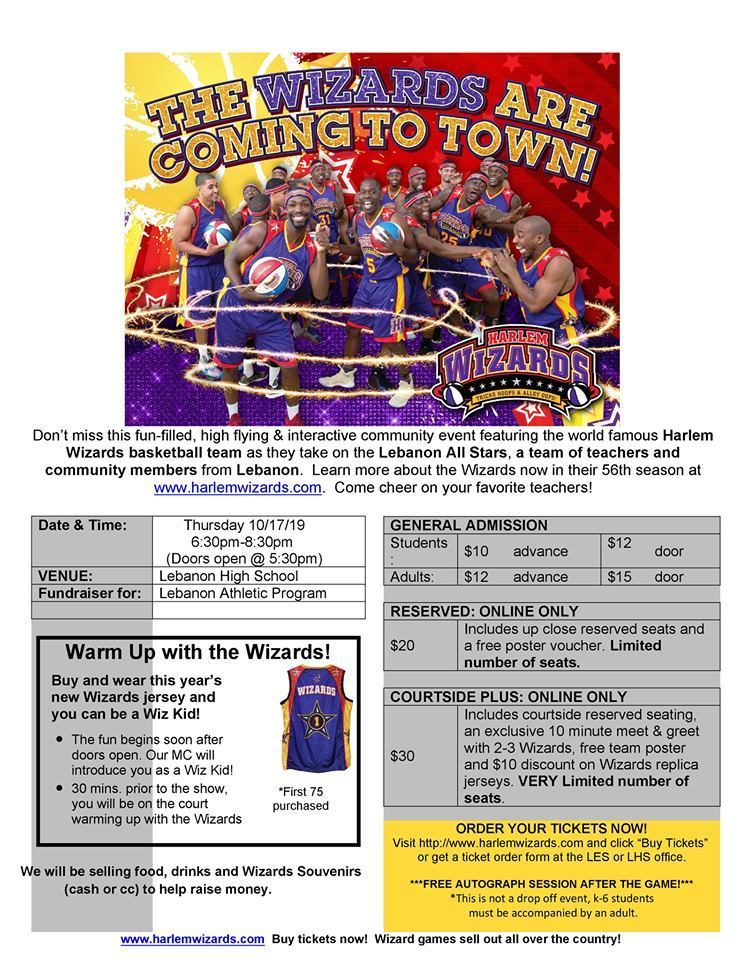 The WIZARDS are coming!
Lisa Hardy
Monday, August 26, 2019
We are very happy to be able to bring the Harlem Wizards to Lebanon, IL. Please visitwww.harlemwizards.com and buy your tickets now! The Wizards will take on some of our hometown Greyhounds and Greyhound supporters from our Lebanon and Summerfield communities. SEE YOU THERE!